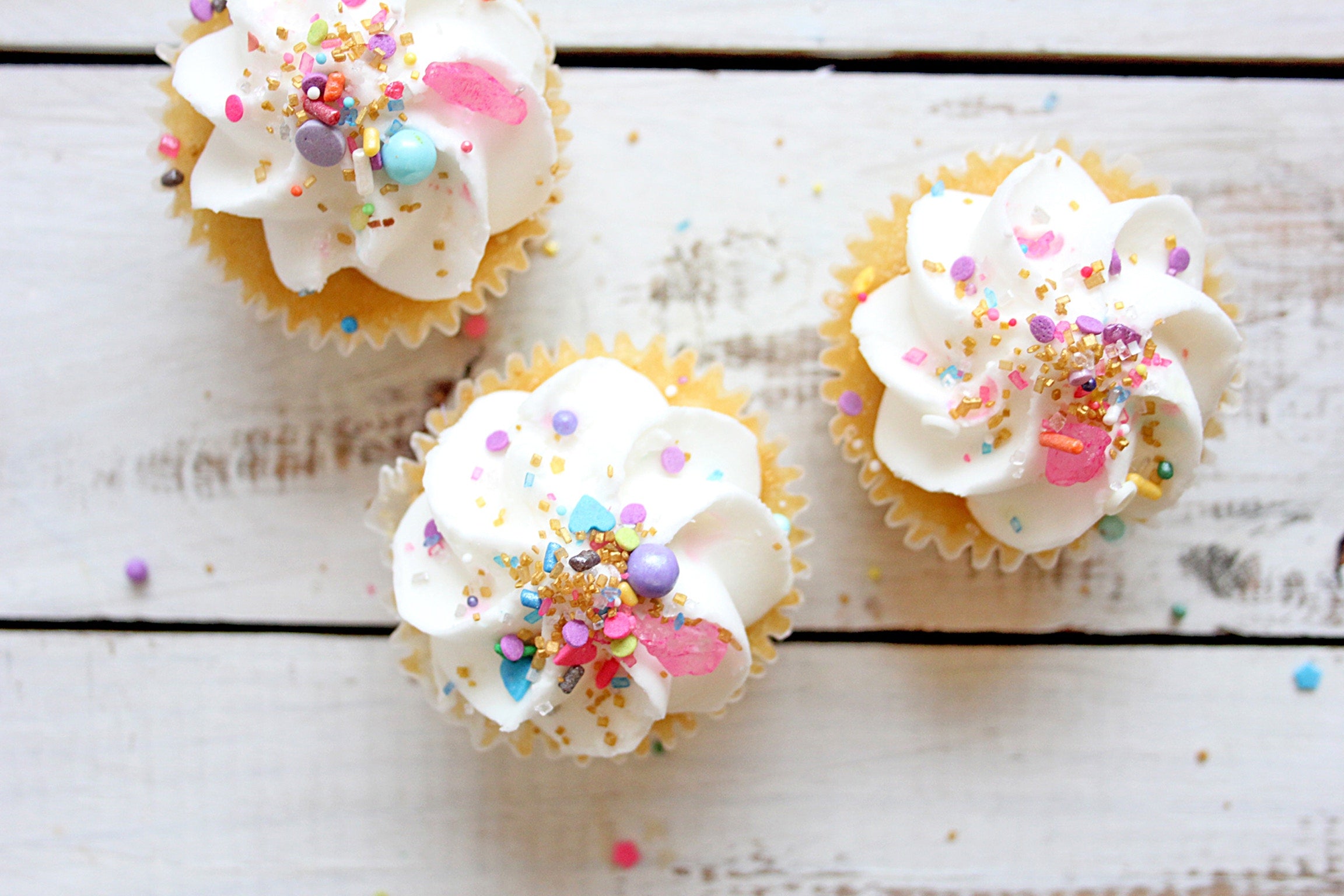 5 Tea-Infused Recipes to Tingle Your Taste Buds
Looking for great ways to use tea when cooking? We've put together a few of our favourite recipes that use tea! Check out these tea-infused recipes below – and give your taste buds a treat!
1. Green Tea Ice Cream
Green tea ice cream hails from Japan but became popular around the world in the 1990s. Many recipes use Matcha powder to give it colour and taste, but being tea connoisseurs, we prefer to use steeped tea bags instead.
The great thing about green tea ice cream is how incredibly simple it is to make! Here's what you need to do:
Place 3 green tea pyramid tea bags into 1/3 cup of boiling water and steep for 5 minutes.
Mix in 1/2 cup of sugar until dissolved. Let cool.
Stir in 1 cup of milk and 1 cup of cream.
Pour mixture into your ice cream machine mixing bowl. Follow your machine's instructions.
Chill. That's it!
This delicious ice cream is sure to be a hit so give it a try today!
2. Earl Grey Cupcakes
The best part about making these Earl Grey cupcakes is that you don't have to make the batter yourself – so if you're not an experienced baker, rejoice!
Just pick up a box of cupcake mix from the store; vanilla works well in this situation. Alternatively, pick your favourite cupcake recipe that uses milk. Then, just steep four Earl Grey tea bags in the milk you're going to use for the recipe, usually about a cup's worth.
Let the tea bags steep for about 10 minutes, then mix the Earl Grey infused milk into the batter. 
Once cooked, top with your favourite icing (you can even tea infuse this for extra tea magic) and accompaniments. 
3. Cook Grains or Beans in Tea
Looking for some extra flavour in your next pot of rice, beans, or quinoa? Forget water – use tea as the boiling liquid, and experiment to find a flavour that you love!
For example, lapsang souchong adds some delicious smokiness to beans, which is great for Asian-inspired recipes – while a green jasmine blend can provide a pot of rice with a delicious, grassy flavour and a unique, green colour. 
4. Make Pudding with Herbal Tea
If you want to jazz your puddings up a bit, you can use a variety of herbal teas to create a delicious, aromatic dessert.
If you use pudding mixes, just follow the instructions on the packet. But instead of adding plain milk, add your favourite tea, and let it steep!
If you're more of a DIY dessert crafter, you can use herbal tea like lavender or peppermint to add a unique flavour to your pudding in many ways. For example, check out this easy recipe for chocolate mint pudding, which uses peppermint tea bags to great effect.
5. Make Tea-Infused Whipped Cream
Tea is exceptionally good at infusing high-fat liquids, like heavy cream so if you're looking for a decadent topping, consider making tea-infused whipped cream! 
The great thing with this recipe is that you can experiment with a huge range of loose leaf teas like chai, green tea, oolong, herbal teas and more, and develop your own unique whipped cream recipes.
Add 1 cup of heavy whipping cream to a bowl. Pour loose leaf tea into the container, stirring well. Let it sit for up to 24 hours for maximum flavour.
After the tea steeps, pour it through a fine mesh strainer into a chilled bowl. Add 2 tablespoons of sugar.
Whip the cream until it begins to form soft peaks. Be careful not to overheat it – transfer the bowl to the fridge if it starts to become too warm.
Use immediately, or store in a jar in your refrigerator and use within about 2-3 days.
Follow These Recipes and Delight Your Taste Buds
With these simple herbal tea recipes, you're sure to make something great next time you're in the kitchen. Browse Origin Tea's wide range of loose leaf and pyramid tea bag teas and give these recipes a try today.