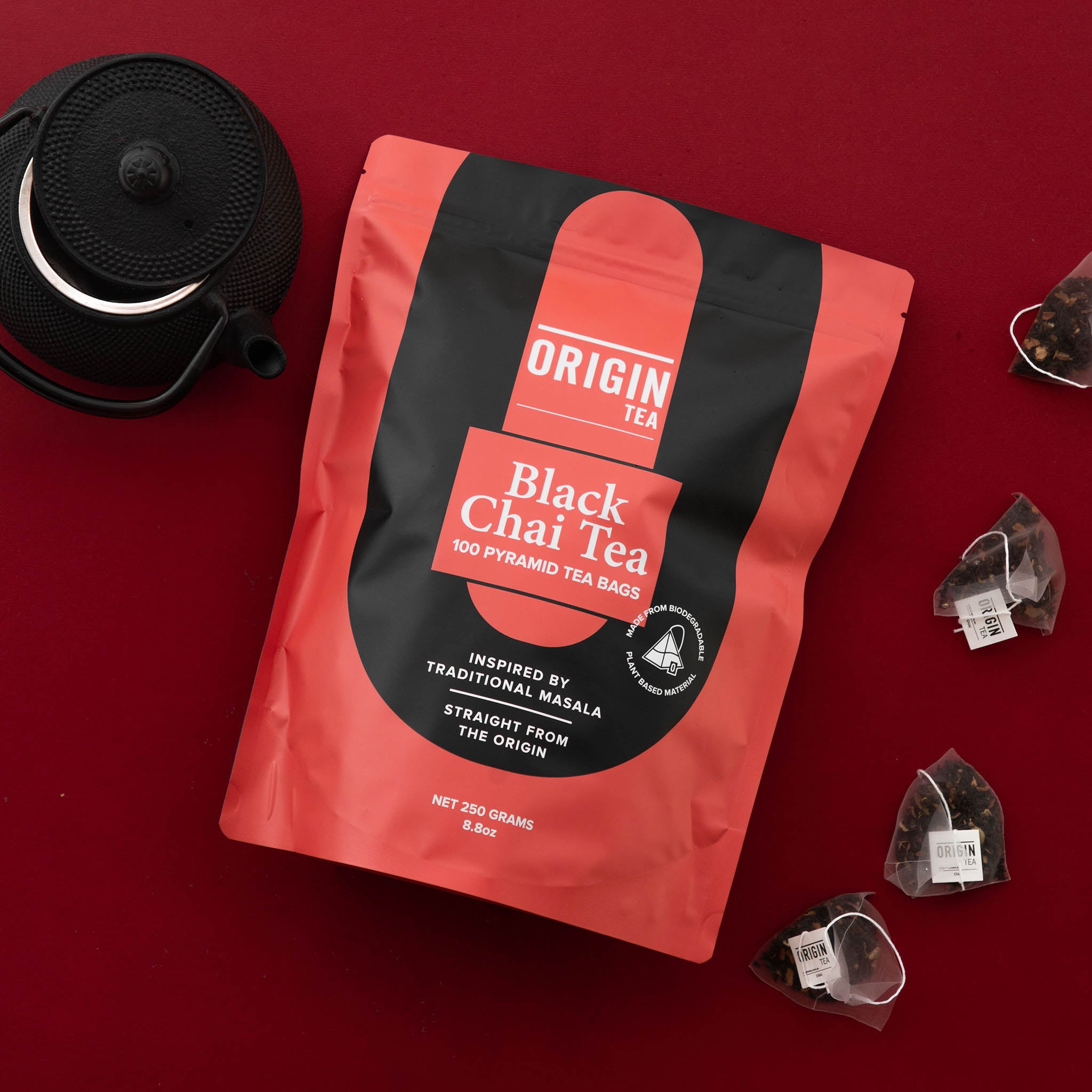 Black Chai Pyramid Black Tea Bags
Indulge in the timeless allure of our Black Chai Pyramid Black Tea Bags, a pure symphony of premium black tea leaves & exotic spices that will warm your soul during those chilly winter days or offer a deliciously bold twist to your summer sips 😇✨

♻️ 100% biodegradable & compostable tea bags – made from Soilon,...

Indulge in the timeless allure of our Black Chai Pyramid Black Tea Bags, a pure symphony of premium black tea leaves & exotic spices that will warm your soul during those chilly winter days or offer a deliciously bold twist to your summer sips 😇✨

♻️ 100% biodegradable & compostable tea bags – made from Soilon, a plant-based material derived from corn starch
♻️ Zero release of any microplastics into your mug + can be broken down by microorganisms in the soil

✅ Familiar chai taste with a unique note
✅ Vegan friendly | Gluten free | Dairy free
✅ Medium caffeine level
⭐ AUSTRALIA

📦 Orders over $100 – Free Express Shipping
📦 Orders $50 – $99.99 – Free Standard Shipping
📦 Orders under $50 – $10 Standard Shipping
📦 Express Shipping – $15

✅ We can ship to PO Boxes or Parcel Lockers

⭐ NEW ZEALAND

📦 Orders up to 20kg – A$10 Standard Shipping
📦 Orders over 20kg – A$20 Standard Shipping

⭐ REST OF THE WORLD

📦 Orders up to 20kg – A$20 Standard Shipping
📦 Orders over 20kg – A$30 Standard Shipping

For express international posts, please contact us at info@origintea.com
$0.80

per serve |
$32.00

per 100g
20

serves |
Serving size:

2.5g
Choose options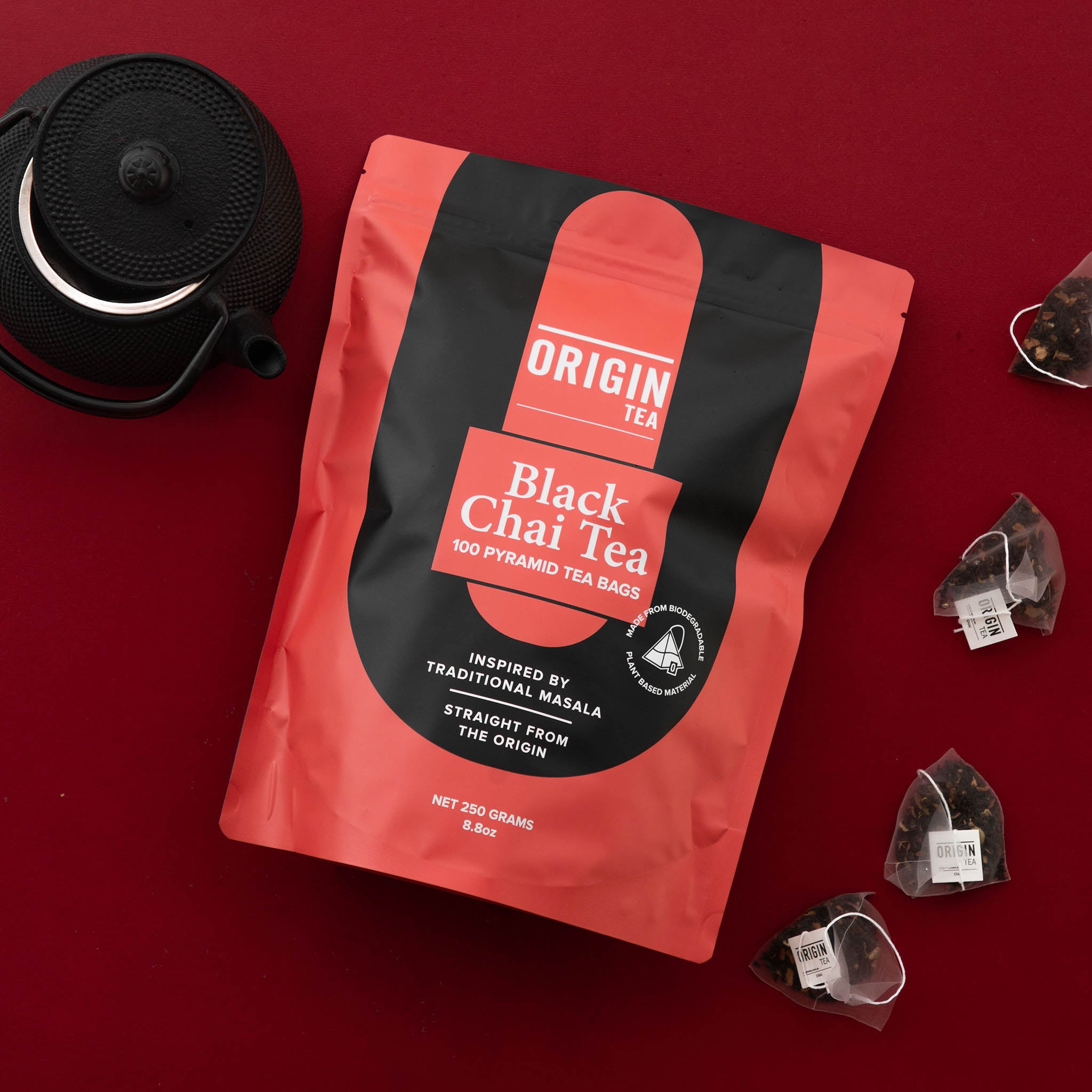 Customer Reviews
Delicious Black Chai
This is by far the nicest black chai ive ever had. Its a treat to enjoy a cup of this.
The Best Chai tea I have had.
Great tasting tea. Tastes really fresh. Well presented in both the bag and loose leaf forms. The shipping box was really nice too. It's the first time I've felt 'special' opening up some tea :) Thanks.
Earl Grey & Chai Cube Gift Set
Bought an Earl Grey and a Chai pyramid tea set as a nice little get-well-soon gift for a friend. Beautiful tea, but added gift wrapping for $5 and was disappointed that personalised note was not delivered with package. 5 stars for tea, 1 star for service.
Lovely tea
I'm not a fan of Chai, this was in a sample pack and gave it a go. Just brought more, lovely flavour that is very subtle in chai.