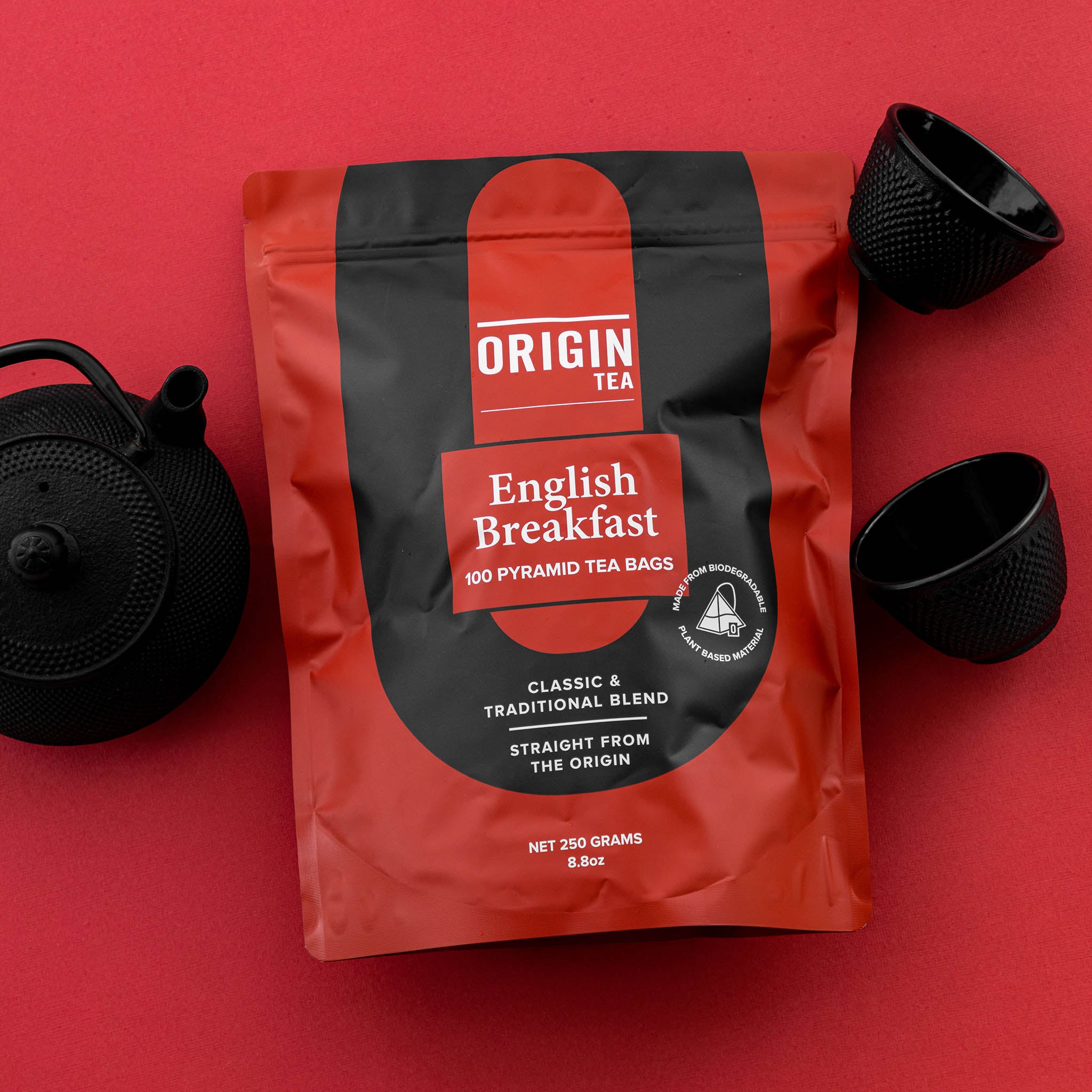 English Breakfast Pyramid Black Tea Bags
Indulge in the timeless tradition of our English Breakfast Pyramid Black Tea Bags, a harmonious blend that epitomizes the art of tea crafting.  Sourced from the finest tea gardens, this classic infusion delivers a well-rounded taste that's both satisfying & heartwarming 😇✨

♻️ 100% biodegradable & compostable tea bags – made from Soilon, a...

Indulge in the timeless tradition of our English Breakfast Pyramid Black Tea Bags, a harmonious blend that epitomizes the art of tea crafting.  Sourced from the finest tea gardens, this classic infusion delivers a well-rounded taste that's both satisfying & heartwarming 😇✨

♻️ 100% biodegradable & compostable tea bags – made from Soilon, a plant-based material derived from corn starch
♻️ Zero release of any microplastics into your mug + can be broken down by microorganisms in the soil

✅ Full-bodied & smooth
✅ Vegan friendly | Gluten free | Dairy free
✅ Medium caffeine level
⭐ AUSTRALIA

📦 Orders over $100 – Free Express Shipping
📦 Orders $50 – $99.99 – Free Standard Shipping
📦 Orders under $50 – $10 Standard Shipping
📦 Express Shipping – $15

✅ We can ship to PO Boxes or Parcel Lockers

⭐ NEW ZEALAND

📦 Orders up to 20kg – A$10 Standard Shipping
📦 Orders over 20kg – A$20 Standard Shipping

⭐ REST OF THE WORLD

📦 Orders up to 20kg – A$20 Standard Shipping
📦 Orders over 20kg – A$30 Standard Shipping

For express international posts, please contact us at info@origintea.com
$0.80

per serve |
$32.00

per 100g
20

serves |
Serving size:

2.5g
Choose options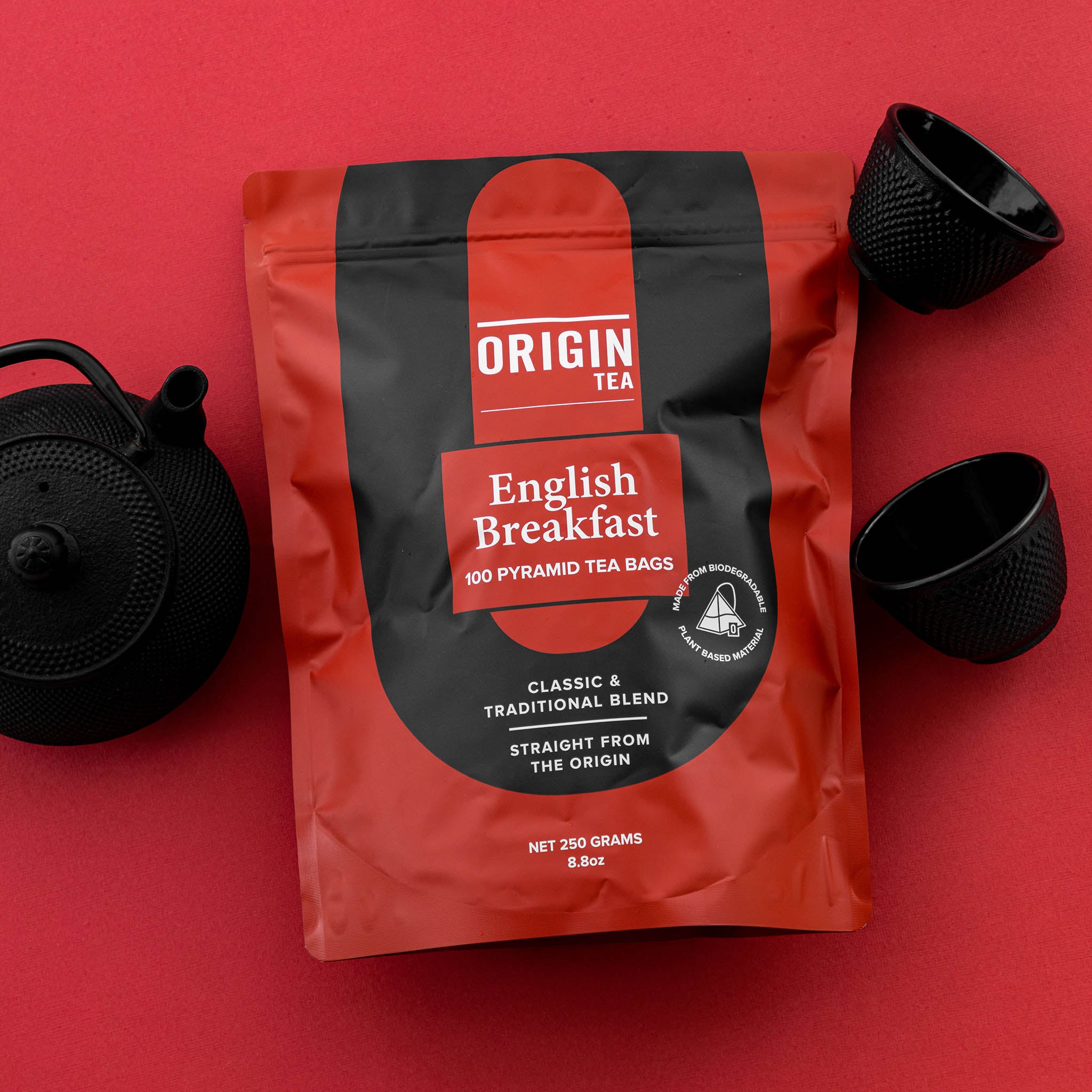 Customer Reviews
Great tasting Tea!
My husband is a tea freak...loves his cuppa tea first thing in the morning...and is very fussy with brands & strengths of the tea.
After tasting this Origin English Breakfast pyramid tea he stated "this is the best tasting tea I have ever had..."
Quite the compliment coming from him...
Very happy customer now.
Discovered this tea at Brisbane airport and it's still the best tea I've ever had! Love it
Love you tea
Hi thank you for making such nice tea bags. M a tea person and I love your tea leaves. Thank you for existing.
English Breakfast Tea
A really smooth, mild tea. I particularly like it because there's no bitter aftertaste even when the pot gets a bit low.