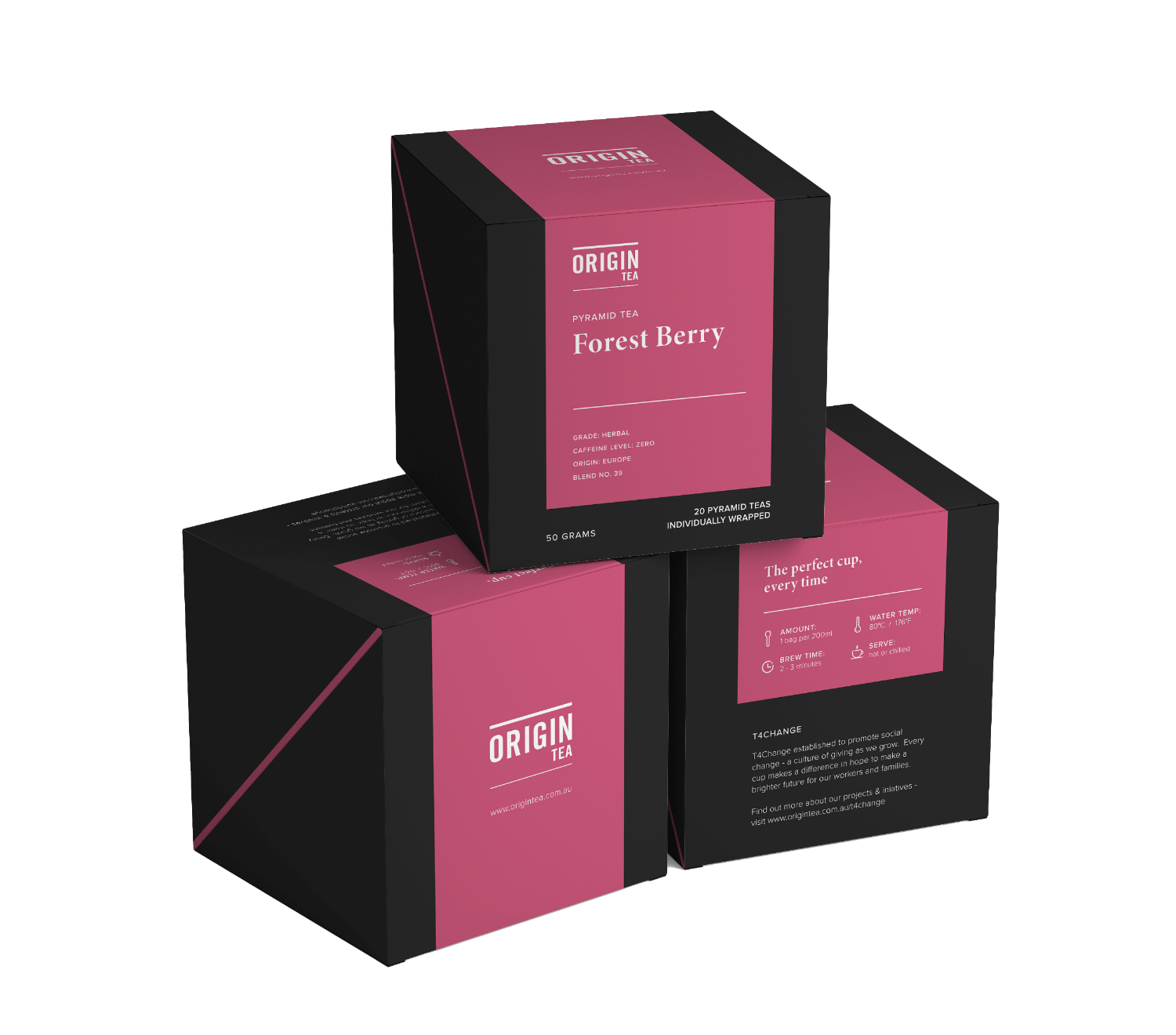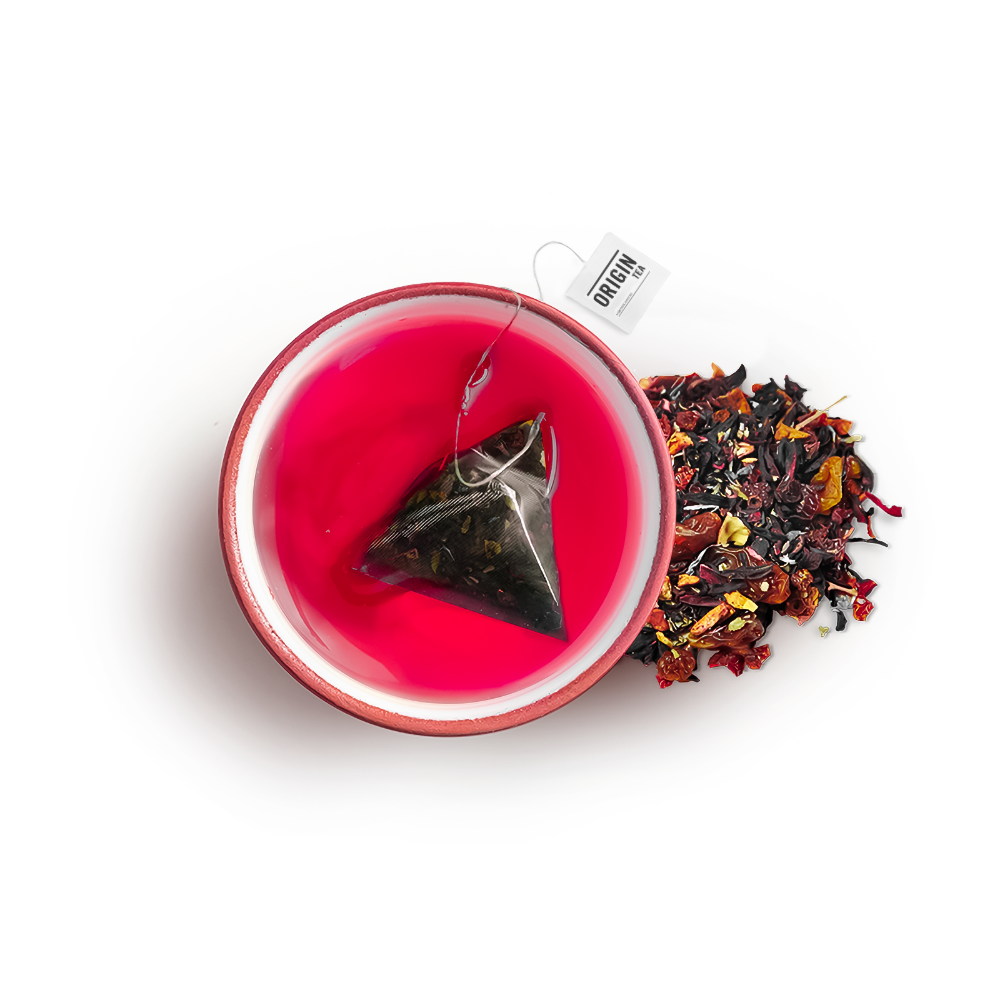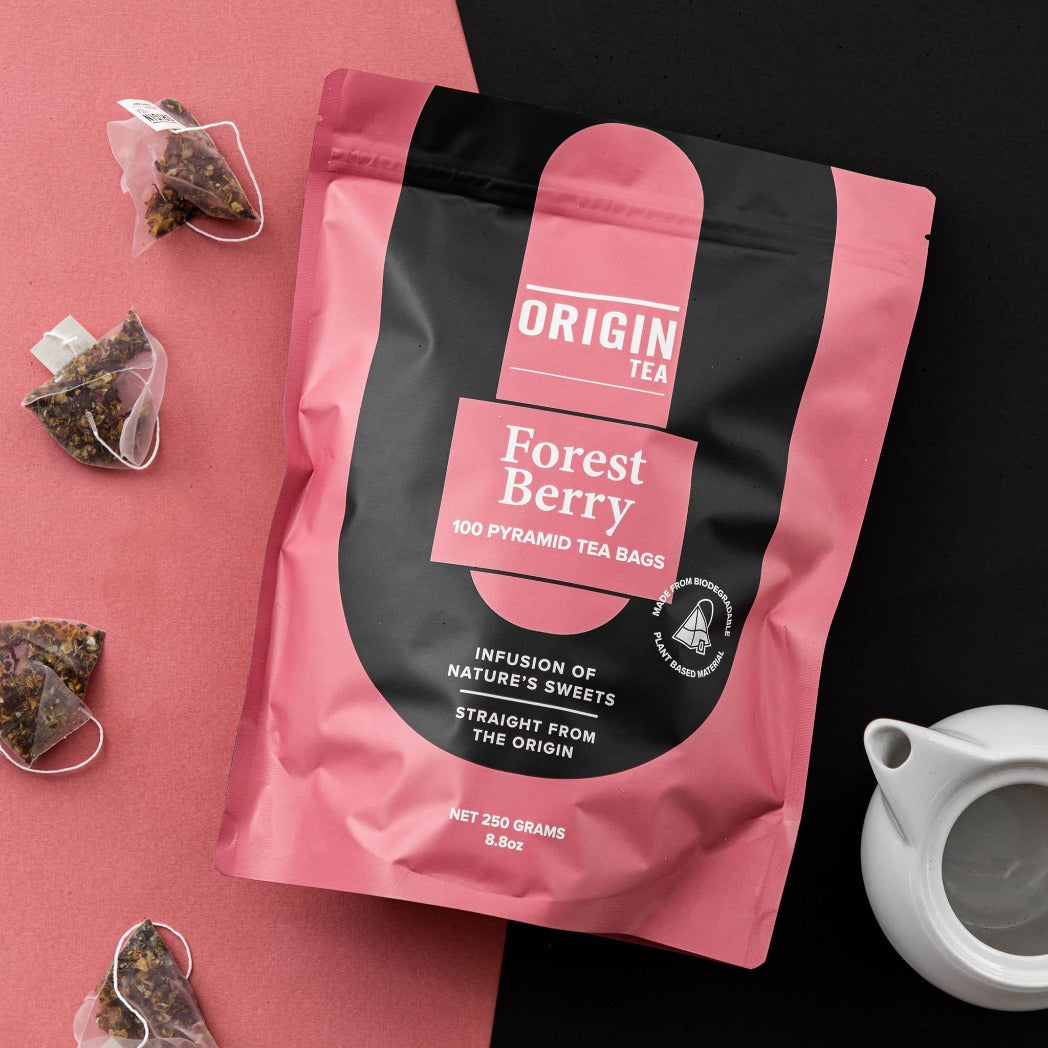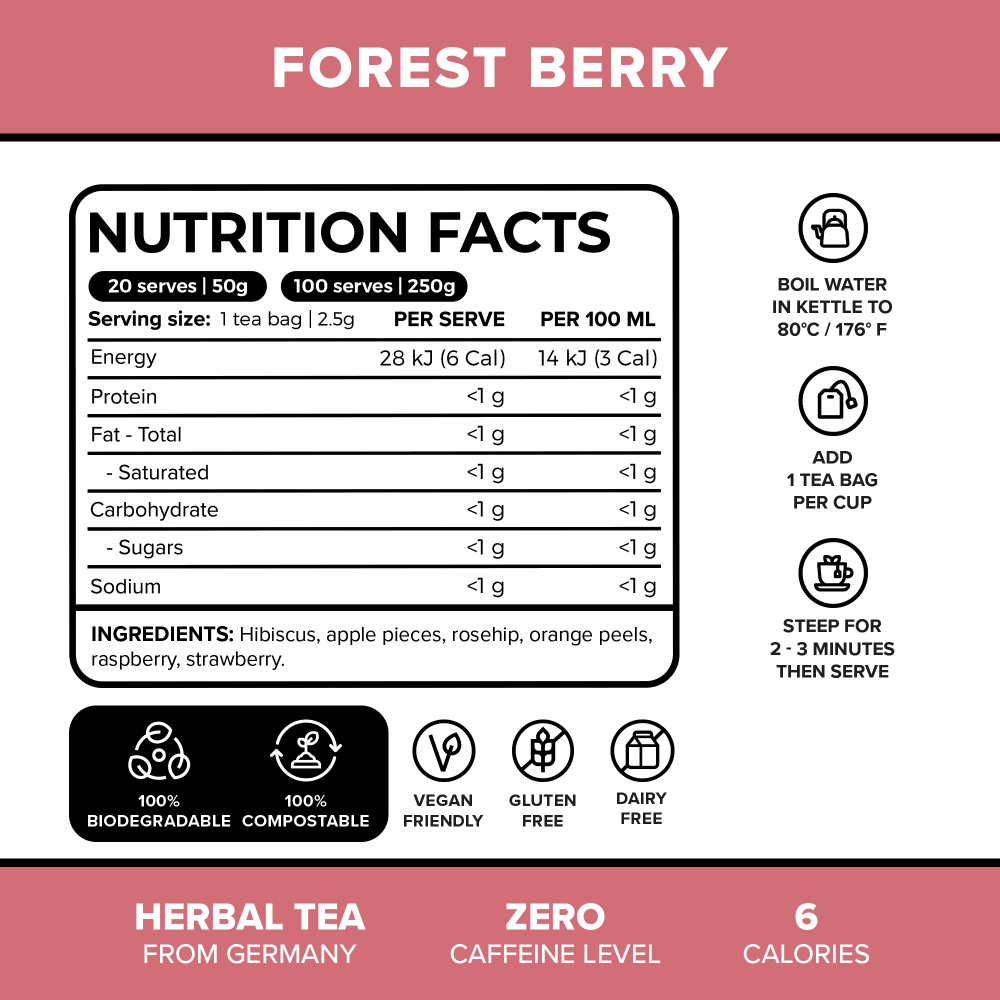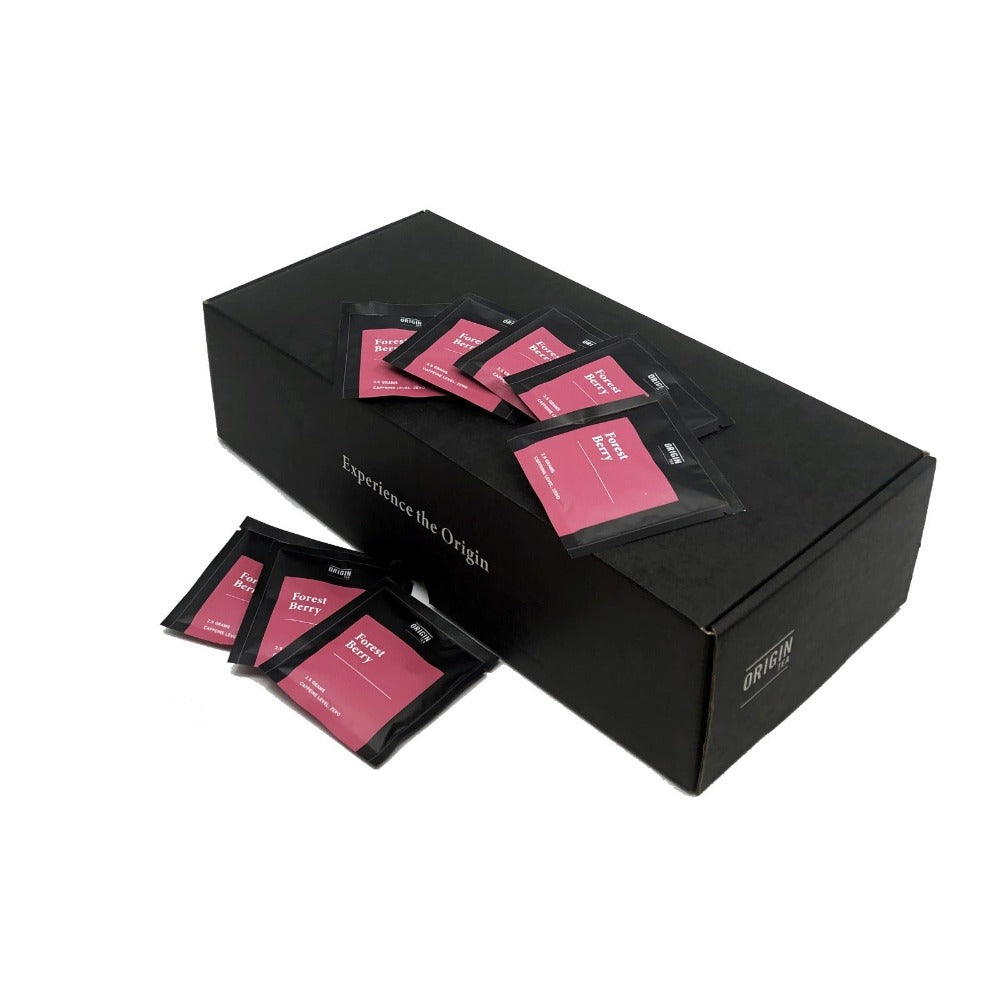 Forest Berry Caffeine Free Pyramid Herbal Tea Bags
Embark on a journey through the lush wilderness with our Forest Berry Caffeine Free Loose Leaf Herbal Tea, a tantalizing blend that captures the essence of the forest's finest offerings. This medley of succulent berries & aromatic herbs will give you pure bliss with every sip 😇✨

♻️ 100% biodegradable & compostable tea bags – made from Soilon,...

Embark on a journey through the lush wilderness with our Forest Berry Caffeine Free Loose Leaf Herbal Tea, a tantalizing blend that captures the essence of the forest's finest offerings. This medley of succulent berries & aromatic herbs will give you pure bliss with every sip 😇✨

♻️ 100% biodegradable & compostable tea bags – made from Soilon, a plant-based material derived from corn starch
♻️ Zero release of any microplastics into your mug + can be broken down by microorganisms in the soil

✅ Fruity & tasteful
✅ Vegan friendly | Gluten free | Dairy free
✅ Caffeine free
⭐ AUSTRALIA

📦 Orders over $100 – Free Express Shipping
📦 Orders $50 – $99.99 – Free Standard Shipping
📦 Orders under $50 – $10 Standard Shipping
📦 Express Shipping – $15

✅ We can ship to PO Boxes or Parcel Lockers

⭐ NEW ZEALAND

📦 Orders up to 20kg – A$10 Standard Shipping
📦 Orders over 20kg – A$20 Standard Shipping

⭐ REST OF THE WORLD

📦 Orders up to 20kg – A$20 Standard Shipping
📦 Orders over 20kg – A$30 Standard Shipping

For express international posts, please contact us at info@origintea.com
$0.80

per serve |
$32.00

per 100g
20

serves |
Serving size:

2.5g
Choose options
Customer Reviews
Delicious
Delicious. Nice packaging. Thank you for including specific brewing instructions (temperature, etc). I hope you get into retail in Canada!
Delicious blend
As an avid tea drinker, The forest Berry pyramids are my go to favour now when I want sweet fruity hit before I go to bed. And my 3 year old grandaughter loves it for our weekly 'teapot' party morning tea. It's also nice for a relaxing, refreshing iced tea as well.
Best berry tea
By far the best red berry style tea that I've had
Beautiful berries!
This tea had such a lovely fragrance and actually had a great depth of flavour. Many berry teas just taste like water, but not this one!
Excellent
I just love this yes it's fragrant aroma and taste is just superb !!!