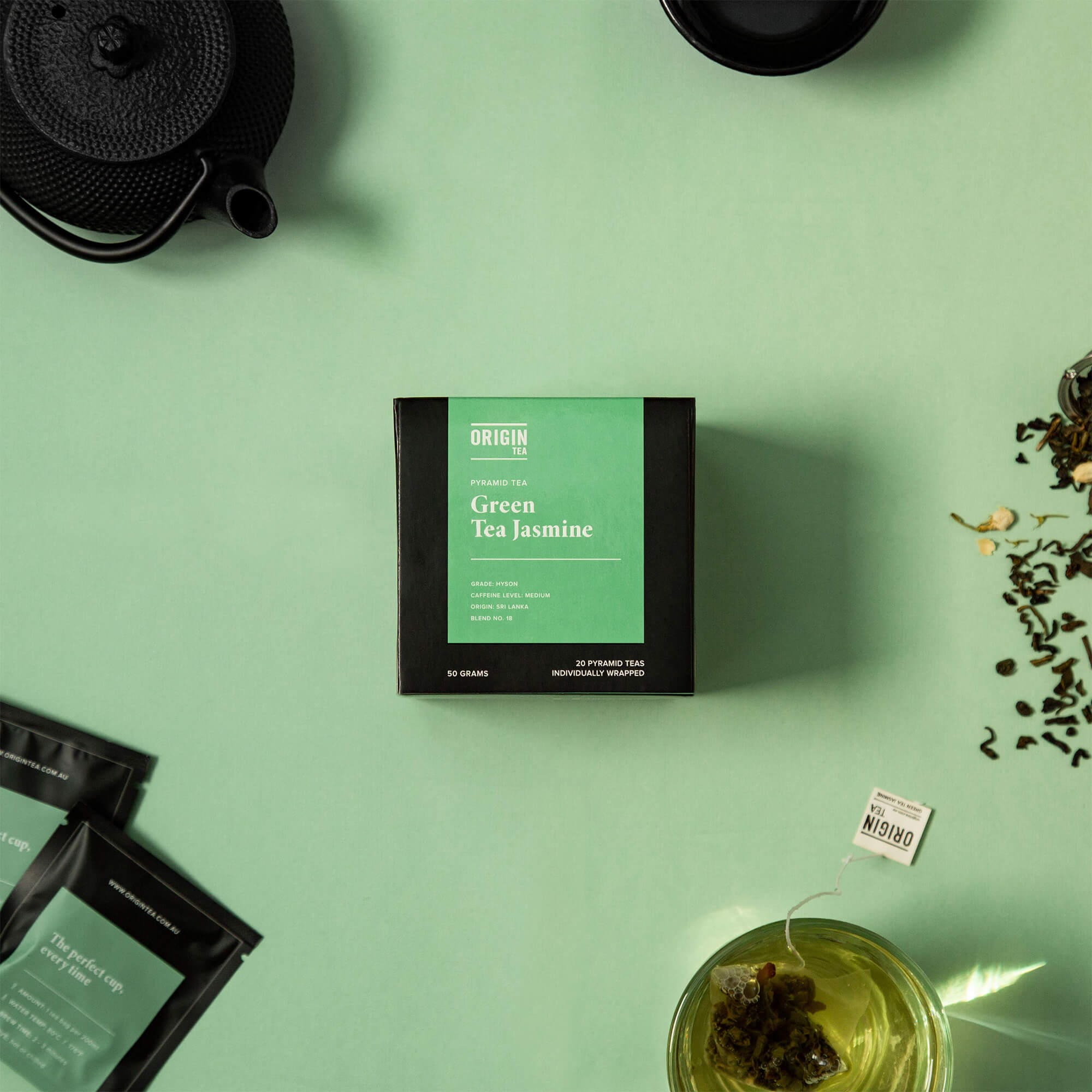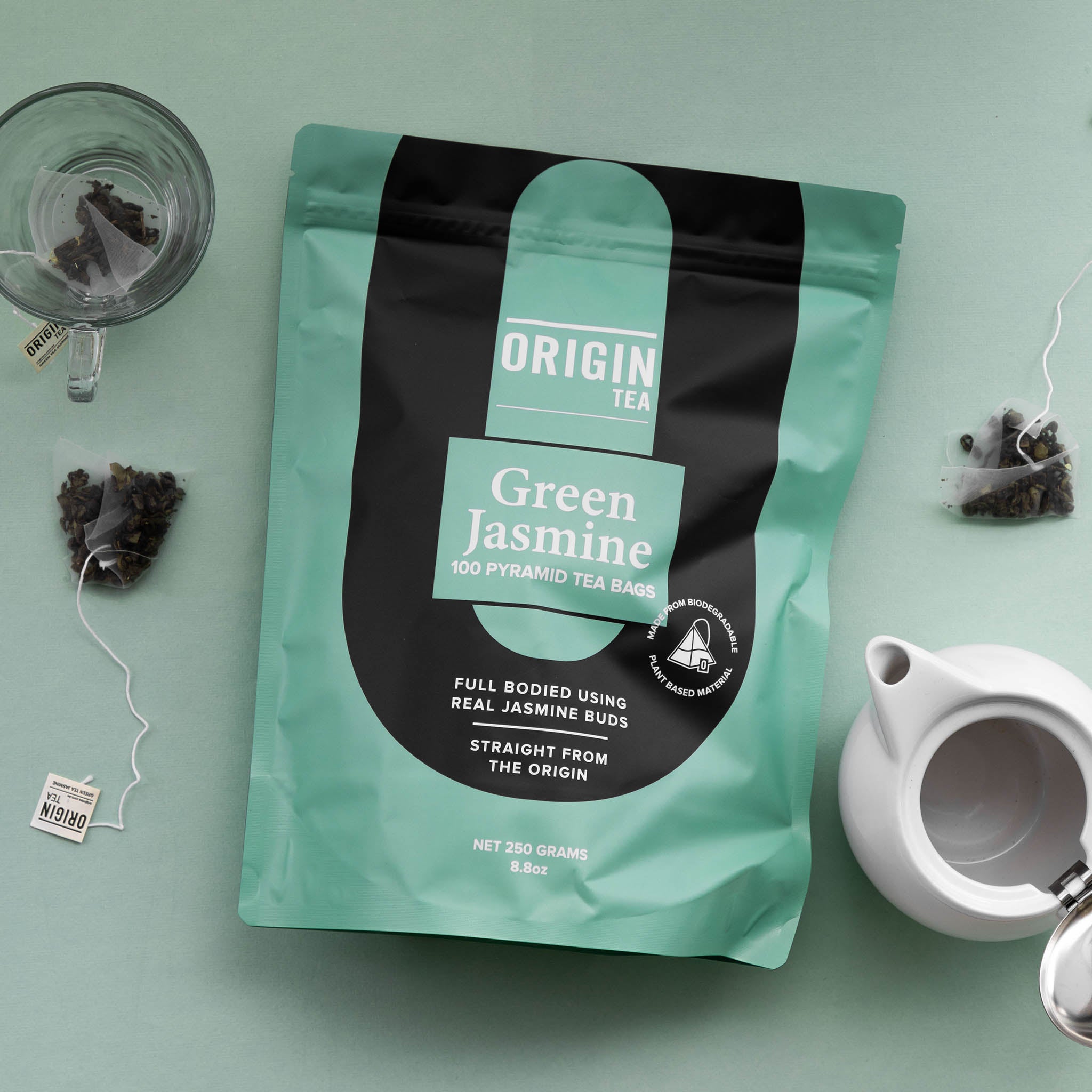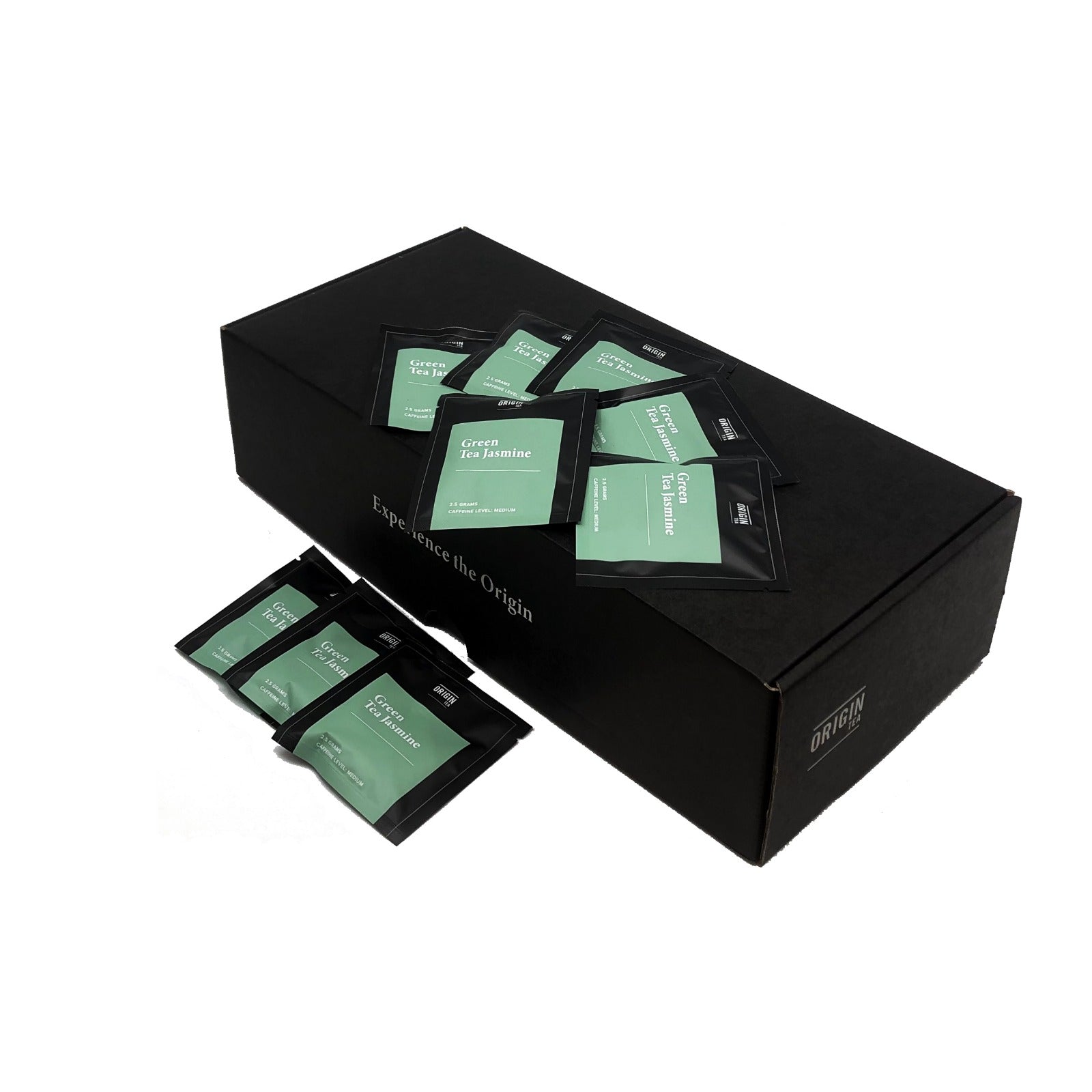 Green Jasmine Pyramid Green Tea Bags
Immerse yourself in the timeless charm of our Green Jasmine Loose Leaf Green Tea, a handcrafted masterpiece that melds the delicate fragrance of jasmine with the goodness of green tea. With every sip, you'll be transported to a serene oasis, embracing a moment of tranquility & bliss 😇✨

♻️ 100% biodegradable & compostable tea bags –...

Immerse yourself in the timeless charm of our Green Jasmine Loose Leaf Green Tea, a handcrafted masterpiece that melds the delicate fragrance of jasmine with the goodness of green tea. With every sip, you'll be transported to a serene oasis, embracing a moment of tranquility & bliss 😇✨

♻️ 100% biodegradable & compostable tea bags – made from Soilon, a plant-based material derived from corn starch
♻️ Zero release of any microplastics into your mug + can be broken down by microorganisms in the soil

✅ Mild & pleasant
✅ Vegan friendly | Gluten free | Dairy free
✅ Medium caffeine level
⭐ AUSTRALIA

📦 Orders over $100 – Free Express Shipping
📦 Orders $50 – $99.99 – Free Standard Shipping
📦 Orders under $50 – $10 Standard Shipping
📦 Express Shipping – $15

✅ We can ship to PO Boxes or Parcel Lockers

⭐ NEW ZEALAND

📦 Orders up to 20kg – A$10 Standard Shipping
📦 Orders over 20kg – A$20 Standard Shipping

⭐ REST OF THE WORLD

📦 Orders up to 20kg – A$20 Standard Shipping
📦 Orders over 20kg – A$30 Standard Shipping

For express international posts, please contact us at info@origintea.com
$0.80

per serve |
$32.00

per 100g
20

serves |
Serving size:

2.5g
Choose options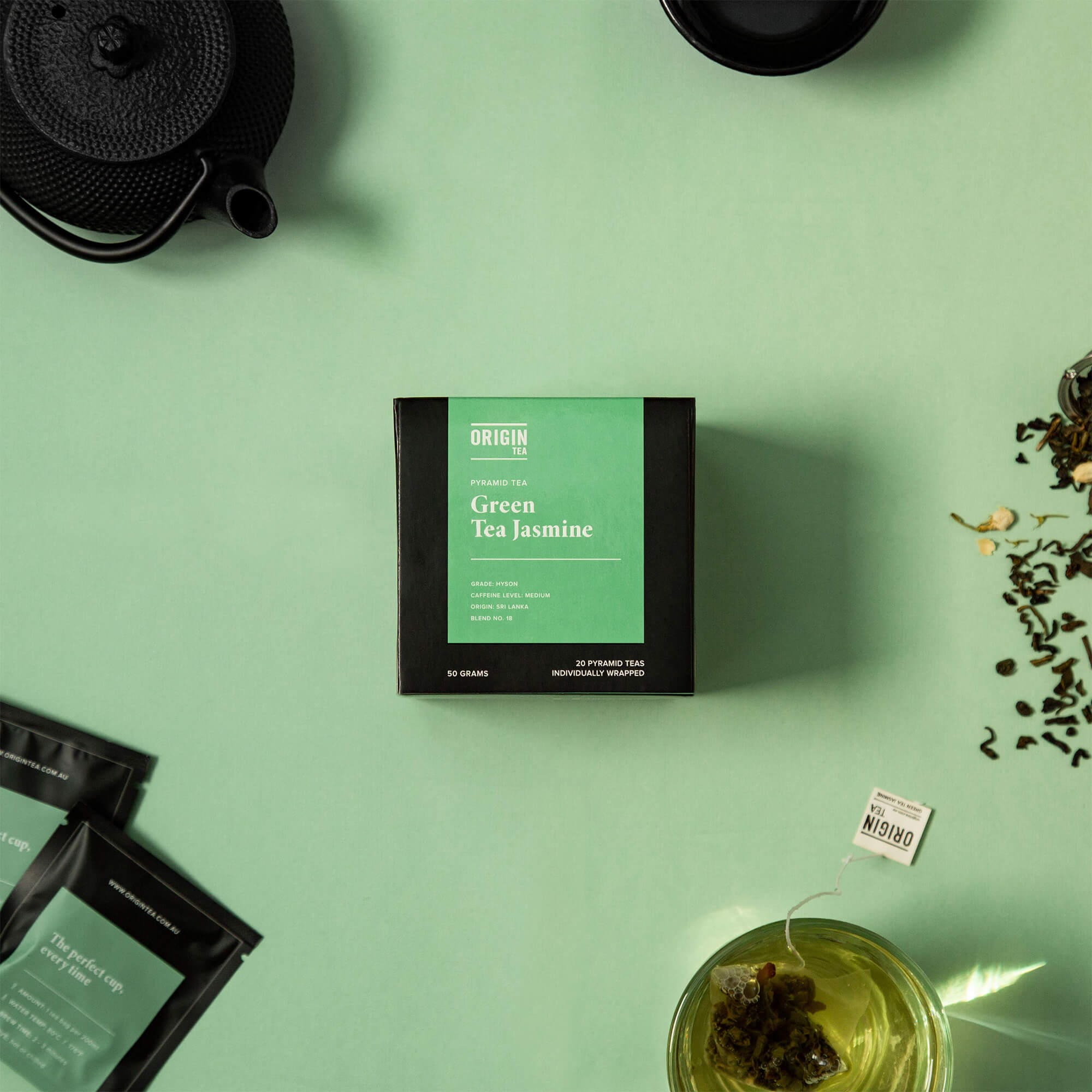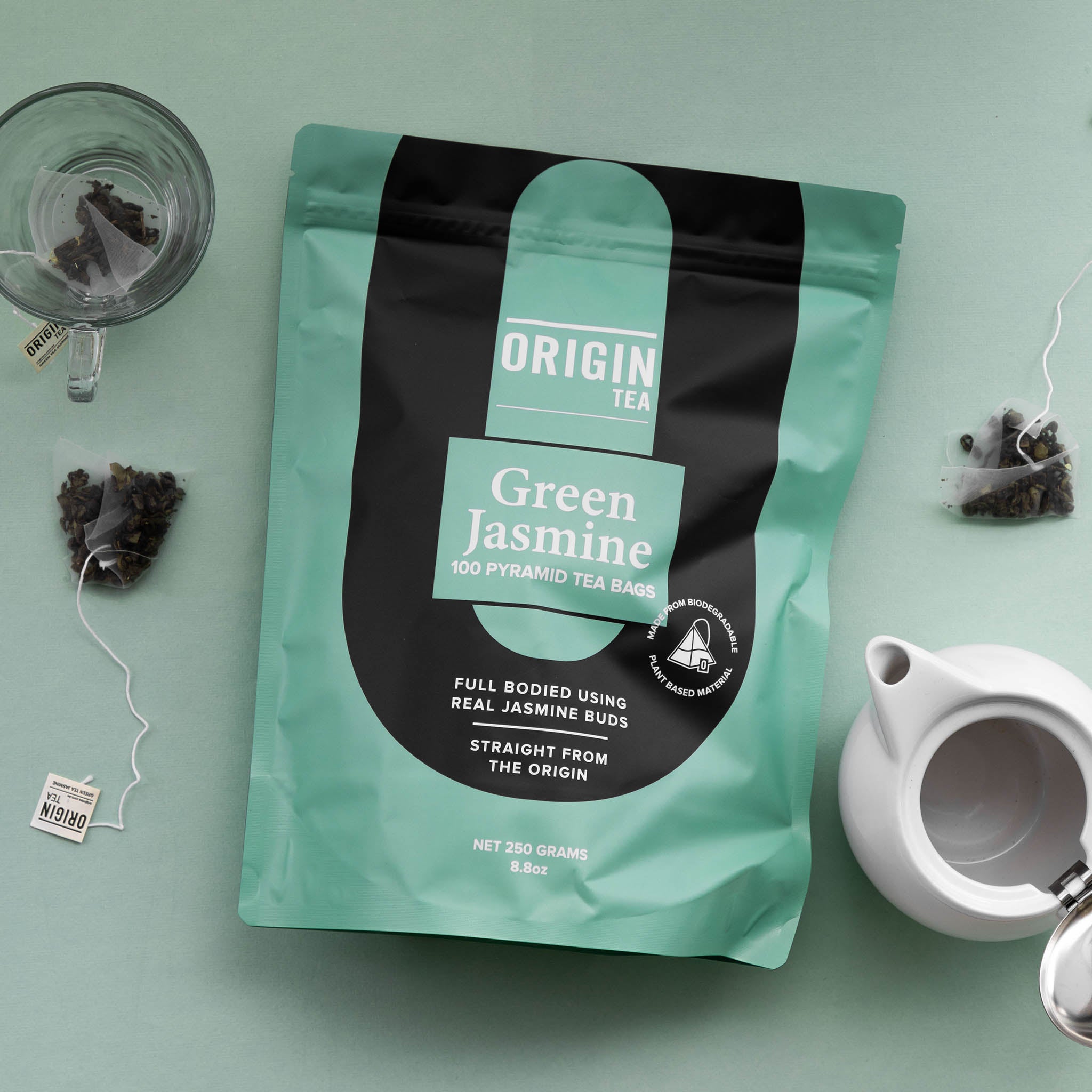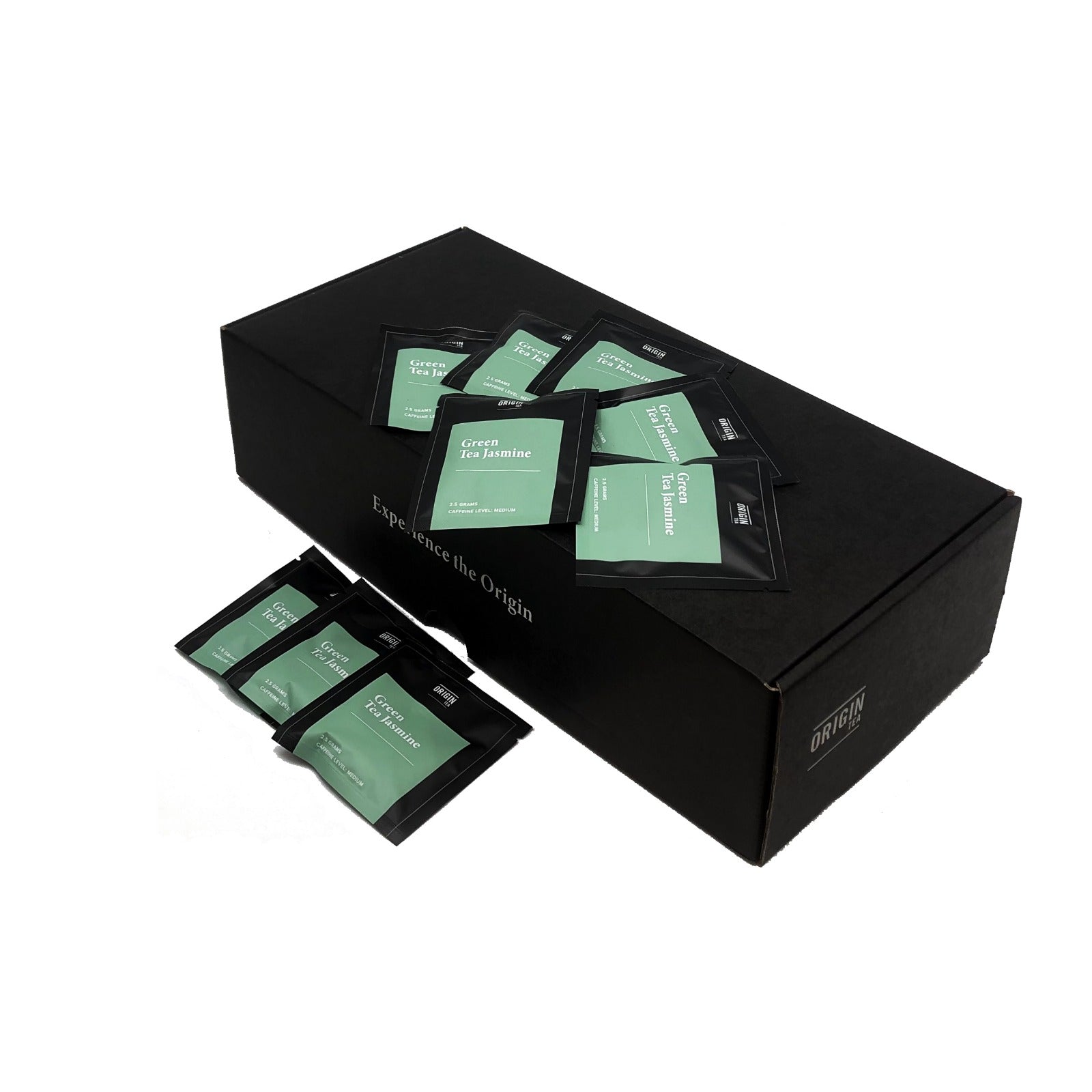 Customer Reviews
Fantastic tea
I bought this tea as a present for my friend, she loves it! I will be sure to keep restocking as she loves it so much.
Amazing taste!
Great product and such a beautiful, smooth taste! Thank you
Jasmine Green Tea
My daughter loves this tea I just wish I could buy it in WA
Love it
This tea is so smooth and subtle, definitely a tea I'd recommend for those that don't like anything too bitter and bold. Very invigorating, I ordered a second pot of it at the café I'm sitting in now.
Beautiful Tea
This is the nicest tea I have ever had. It has clean and refreshing taste.
Beautiful Tea!