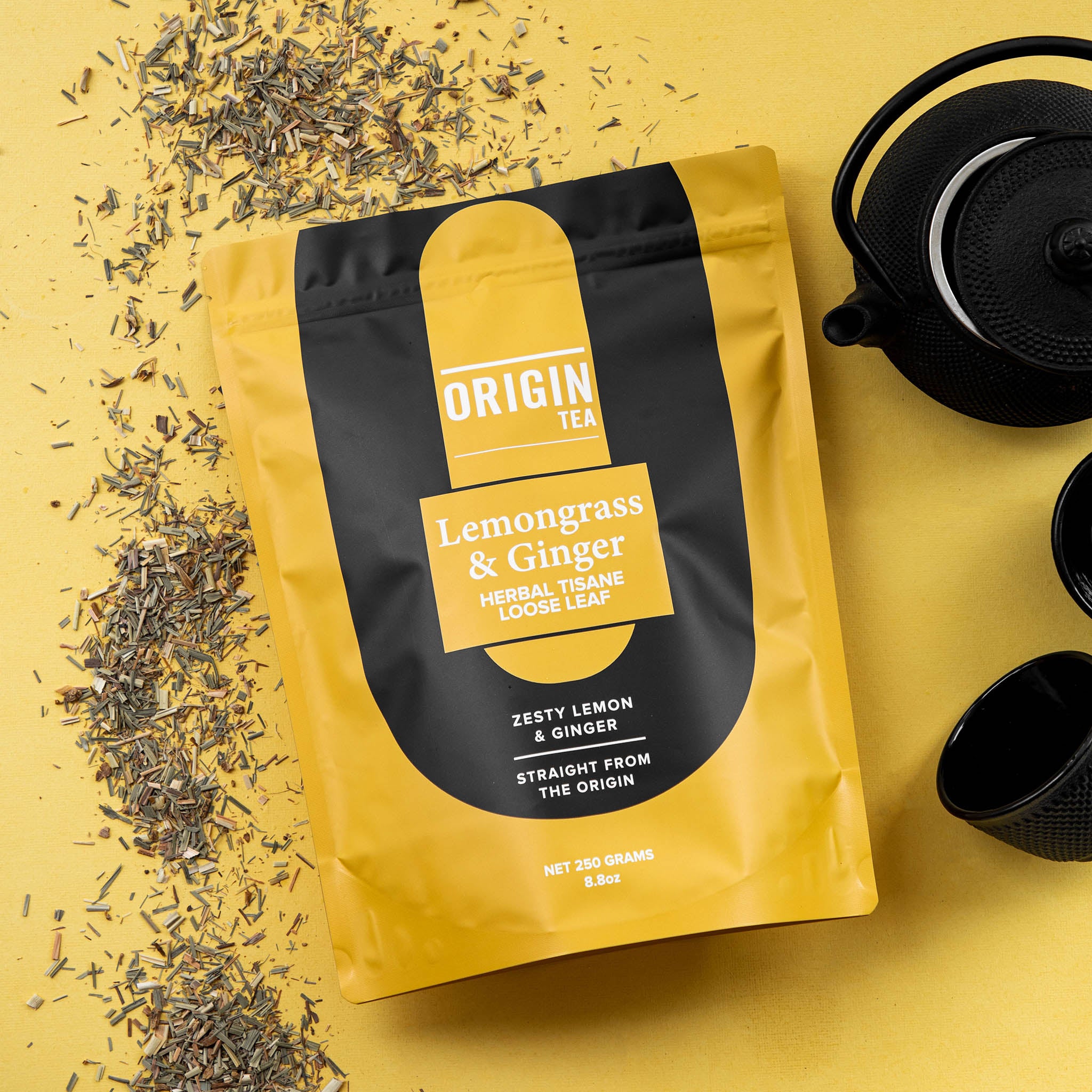 Lemongrass Ginger Caffeine Free Loose Leaf Herbal Tea
Awaken your senses with our invigorating Lemongrass Ginger Caffeine Free Loose Leaf Herbal Tea. The zesty & aromatic lemongrass harmonizes beautifully with the warm & spicy notes of ginger, creating a delightful herbal infusion that promises a refreshing & uplifting experience 😇✨

✅ Zesty with a slight kick
✅ Vegan friendly...

Awaken your senses with our invigorating Lemongrass Ginger Caffeine Free Loose Leaf Herbal Tea. The zesty & aromatic lemongrass harmonizes beautifully with the warm & spicy notes of ginger, creating a delightful herbal infusion that promises a refreshing & uplifting experience 😇✨

✅ Zesty with a slight kick
✅ Vegan friendly | Gluten free | Dairy free
✅ Caffeine Free

⭐ AUSTRALIA

📦 Orders over $100 – Free Express Shipping
📦 Orders $50 – $99.99 – Free Standard Shipping
📦 Orders under $50 – $10 Standard Shipping
📦 Express Shipping – $15

✅ We can ship to PO Boxes or Parcel Lockers

⭐ NEW ZEALAND

📦 Orders up to 20kg – A$10 Standard Shipping
📦 Orders over 20kg – A$20 Standard Shipping

⭐ REST OF THE WORLD

📦 Orders up to 20kg – A$20 Standard Shipping
📦 Orders over 20kg – A$30 Standard Shipping

For express international posts, please contact us at info@origintea.com
$0.25

per serve |
$16.67

per 100g
37

serves |
Serving size:

2g
Choose options
Customer Reviews
excellent
really good flavour, enjoy drinking it regularly, cheers
Lemon & ginger loose tea
Absolutely love this tea. It's refreshing & males me feel happy. My 9yr old loves it to.
Lemongrass ginger tea
Tried this tea for the first time and will definitely buy again, so refreshing.
Lovely tea. Full flavour and refreshing. A satisfying caffiene free tea and I love the smell when I open the bag.
A nice light flavour tea
I really enjoy drinking this lovely tea.