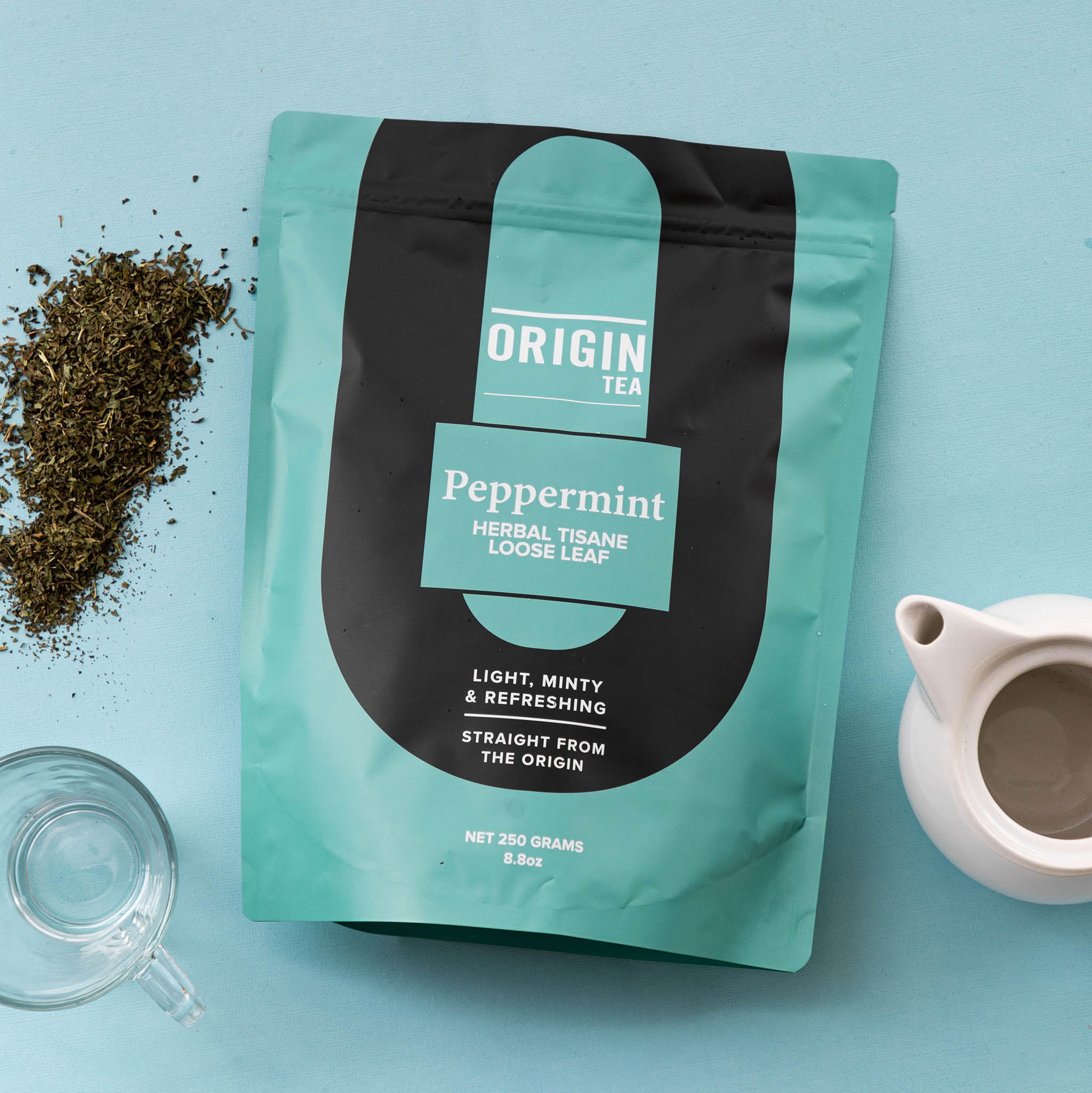 Peppermint Caffeine Free Loose Leaf Herbal Tea
Relish in the pure refreshment of our Peppermint Caffeine Free Loose Leaf Herbal Tea, a delightful infusion that invigorates the senses. Hand-picked peppermint from the finest sources, it's perfect for winding down & embracing moments of tranquillity 😇✨

✅ Delightful & refreshing
✅ Vegan friendly | Gluten free | Dairy free
✅ Caffeine free


Relish in the pure refreshment of our Peppermint Caffeine Free Loose Leaf Herbal Tea, a delightful infusion that invigorates the senses. Hand-picked peppermint from the finest sources, it's perfect for winding down & embracing moments of tranquillity 😇✨

✅ Delightful & refreshing
✅ Vegan friendly | Gluten free | Dairy free
✅ Caffeine free

⭐ AUSTRALIA

📦 Orders over $100 – Free Express Shipping
📦 Orders $50 – $99.99 – Free Standard Shipping
📦 Orders under $50 – $10 Standard Shipping
📦 Express Shipping – $15

✅ We can ship to PO Boxes or Parcel Lockers

⭐ NEW ZEALAND

📦 Orders up to 20kg – A$10 Standard Shipping
📦 Orders over 20kg – A$20 Standard Shipping

⭐ REST OF THE WORLD

📦 Orders up to 20kg – A$20 Standard Shipping
📦 Orders over 20kg – A$30 Standard Shipping

For express international posts, please contact us at info@origintea.com
$0.34

per serve |
$16.67

per 100g
37

serves |
Serving size:

2g
Choose options
Customer Reviews
Peppermint sensation
A easy drinking peppermint tea that has great strong flavour :)
Great tea
Simple and easy delivery experience. Great tasting tea!
My second purchase of this tea.
Origin Loose Leaf Tea
Fast, courteous service and great product. Would definitely recommend.
The smell
Smells divine and tastes just as good. Very impressed ,have recently swapped from T2 and the value for money is incredible, great work guys, now if only you could come up with a chili cocoa blend 🤔
Love it!!
Beautiful tea. Refreshing and relaxing