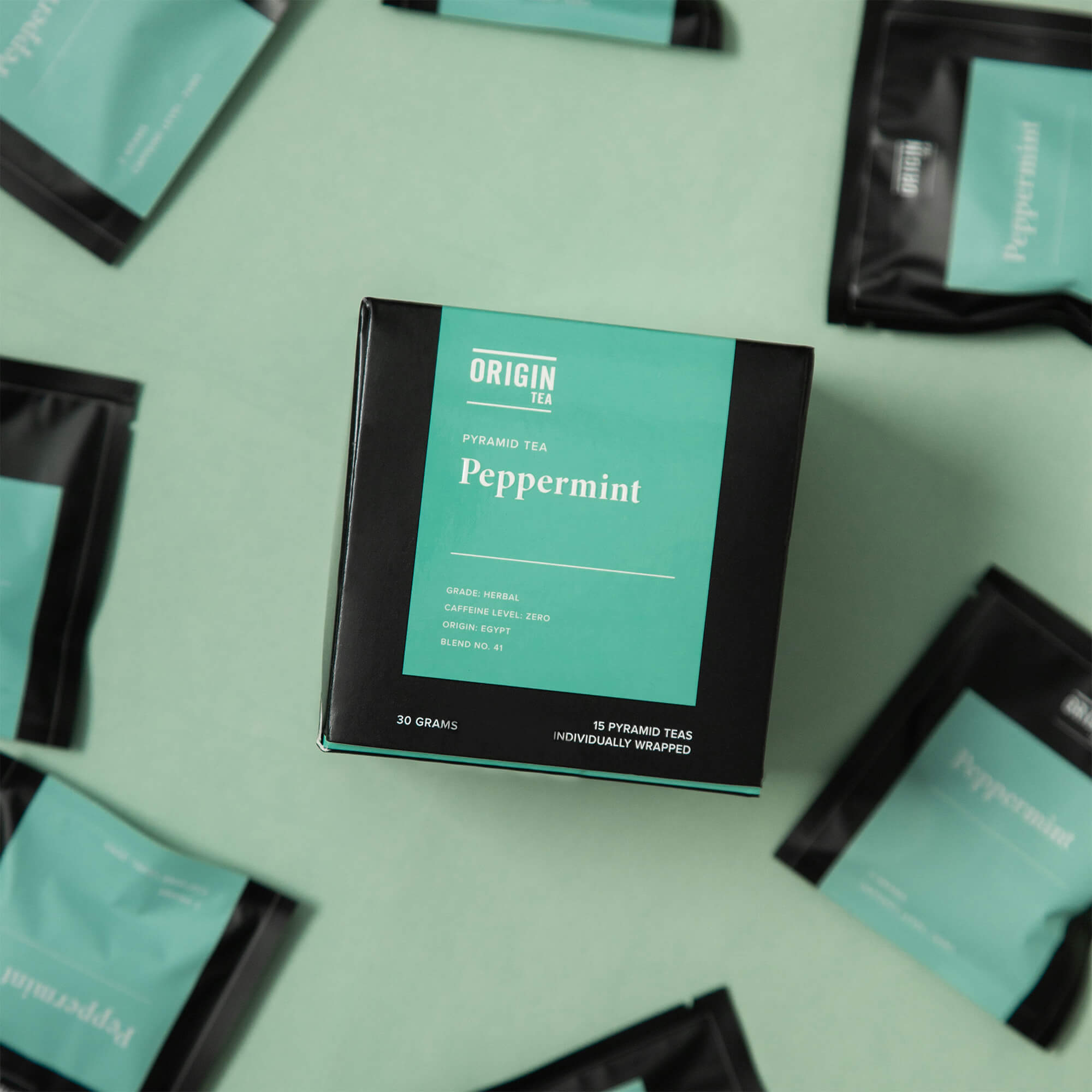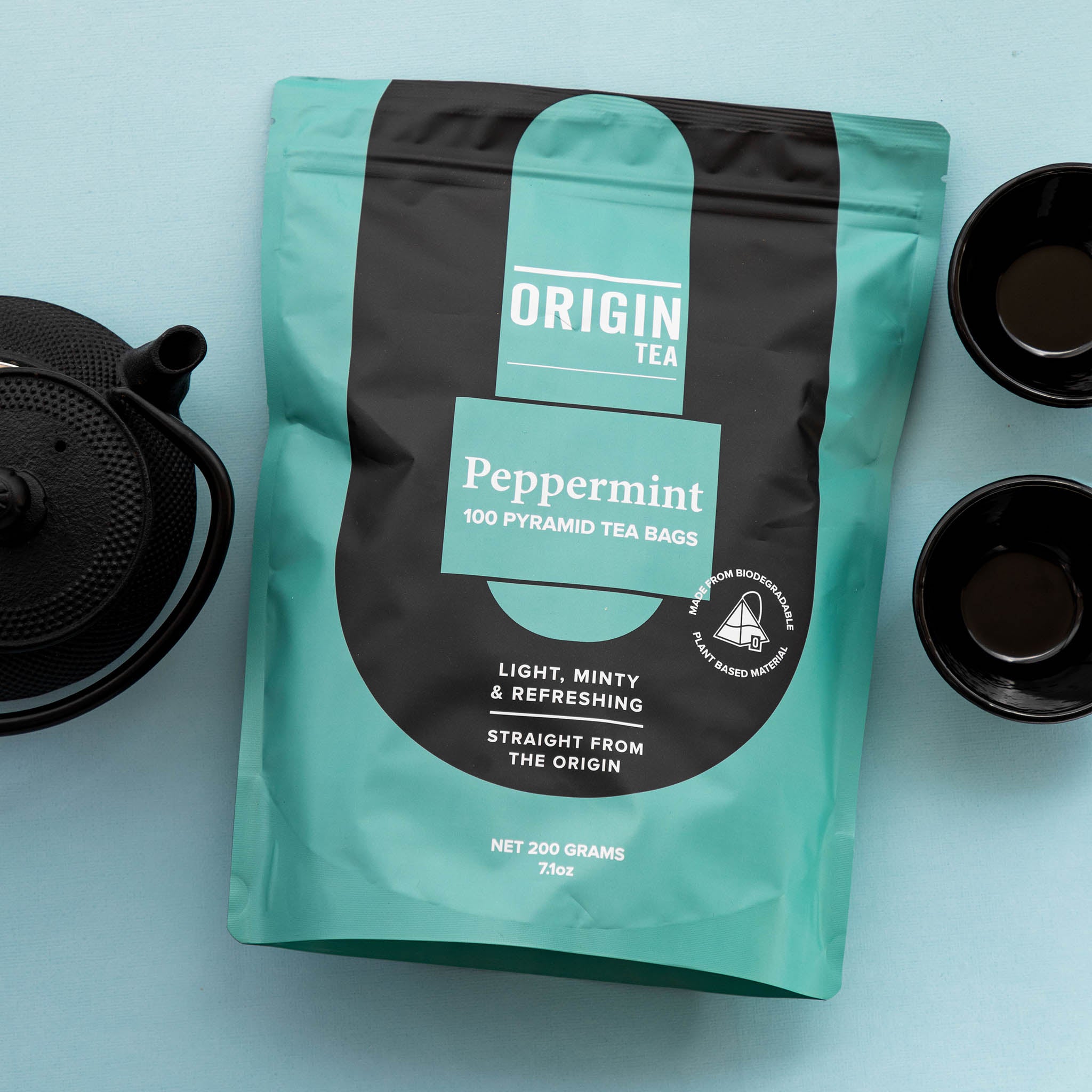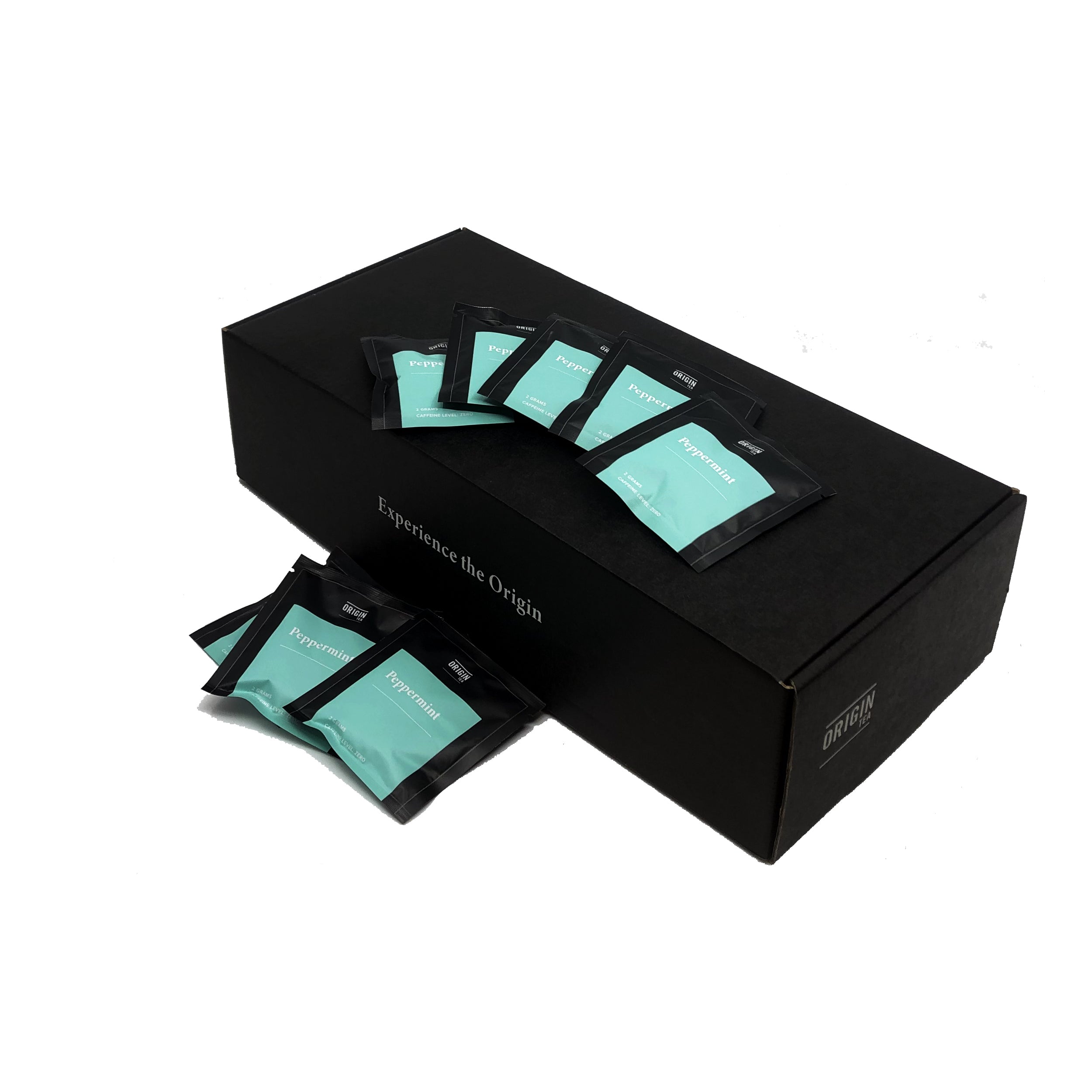 Peppermint Caffeine Free Pyramid Herbal Tea Bags
Relish in the pure refreshment of our Peppermint Caffeine Free Loose Leaf Herbal Tea, a delightful infusion that invigorates the senses. Hand-picked peppermint from the finest sources, it's perfect for winding down & embracing moments of tranquillity 😇✨

♻️ 100% biodegradable & compostable tea bags – made from Soilon, a plant-based material derived from corn starch
♻️ Zero release of any microplastics into your mug + can be broken down by microorganisms in the soil

✅ Delightful & refreshing
✅ Vegan friendly | Gluten free | Dairy free
✅ Caffeine free
⭐ AUSTRALIA

📦 Orders over $100 – Free Express Shipping
📦 Orders $50 – $99.99 – Free Standard Shipping
📦 Orders under $50 – $10 Standard Shipping
📦 Express Shipping – $15

✅ We can ship to PO Boxes or Parcel Lockers

⭐ NEW ZEALAND

📦 Orders up to 20kg – A$10 Standard Shipping
📦 Orders over 20kg – A$20 Standard Shipping

⭐ REST OF THE WORLD

📦 Orders up to 20kg – A$20 Standard Shipping
📦 Orders over 20kg – A$30 Standard Shipping

For express international posts, please contact us at info@origintea.com
$0.80

per serve |
$40.00

per 100g
20

serves |
Serving size:

2g
Choose options
Customer Reviews
Peppermint Pyramid Tea Bags
Great value
I like my tea on the weak side so manage to get two cups per bag. (Scrooge).
Best tasting tea
Such a delicious smooth peppermint tea. The best one I've tasted.
Light and refreshing
Lovely peppermint tea, fresh and smooth on the pallet. Present beautifully for our guests as individually wrapped is required for hygienic and freshness purposes.