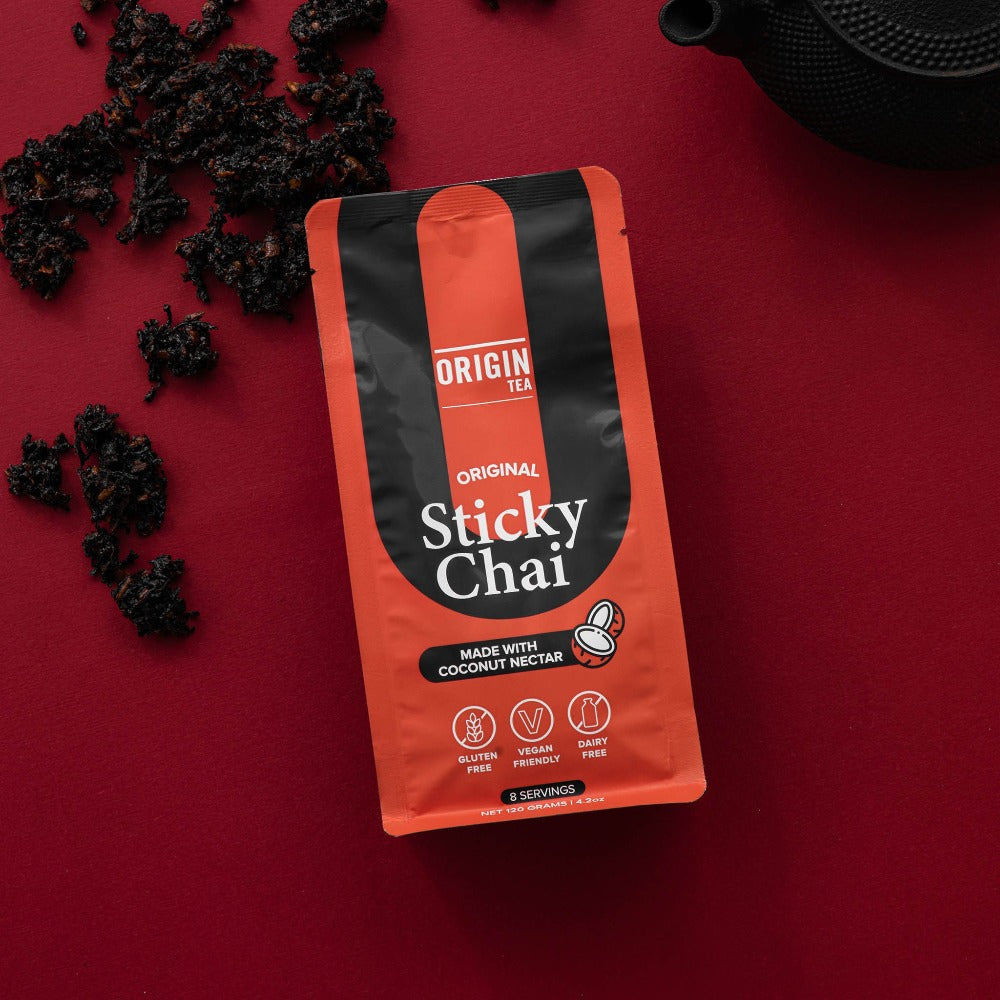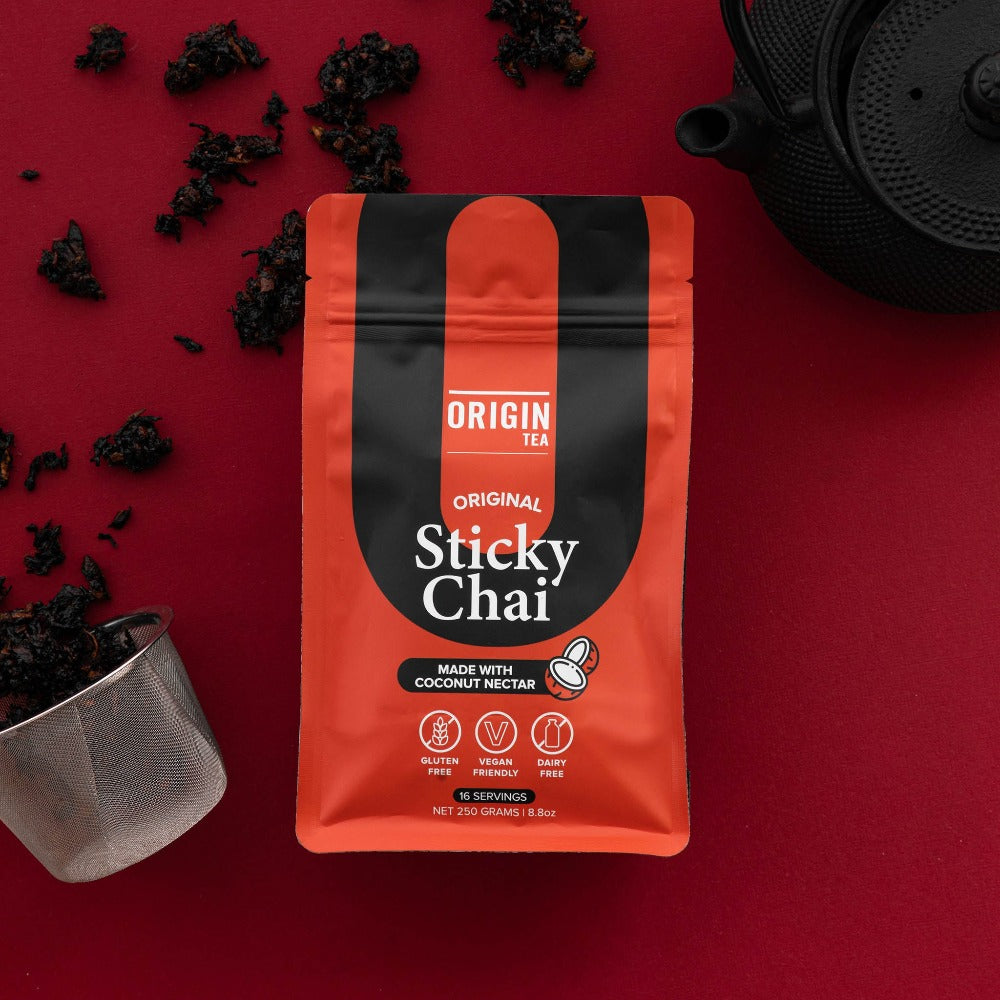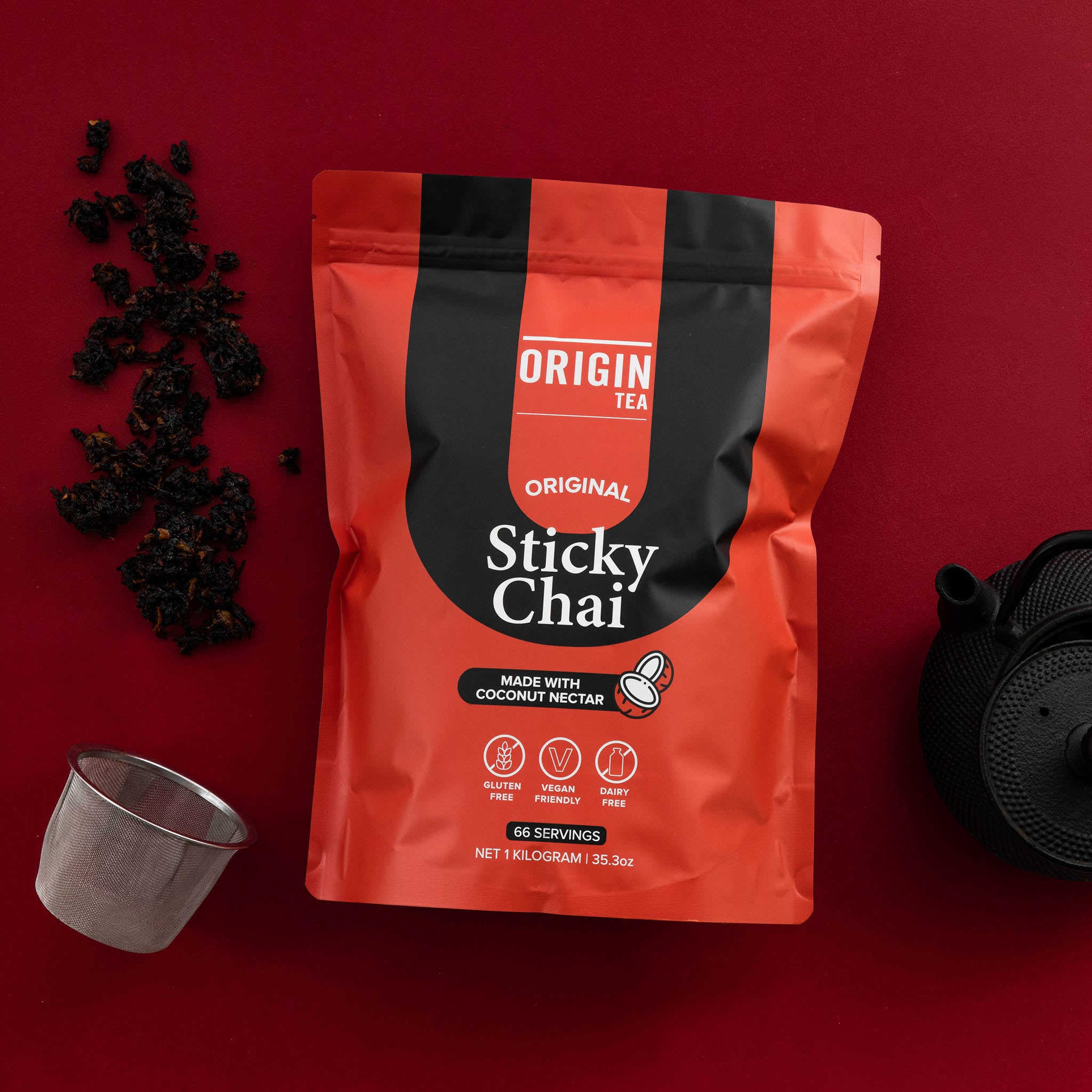 Original Sticky Chai
Take your taste buds to a winter wonderland & bless your soul with our cozy & comforting Sticky Chai, a delightful fusion of aromatic whole spices, coconut nectar & black tea ✨🪄

As our best seller & a fan-favourite, our Sticky Chai is the ultimate treat for your senses. You'll be...

Take your taste buds to a winter wonderland & bless your soul with our cozy & comforting Sticky Chai, a delightful fusion of aromatic whole spices, coconut nectar & black tea ✨🪄

As our best seller & a fan-favourite, our Sticky Chai is the ultimate treat for your senses. You'll be captivated by its rich yet heartfelt flavours & soul-soothing aroma, from the first sip to the last, leaving you craving for more 😋

It's the perfect companion to snuggle with by the fireplace during winter or a fantastic treat to mellow out during warm summer nights 🌙
⭐ AUSTRALIA

📦 Orders over $100 – Free Express Shipping
📦 Orders $50 – $99.99 – Free Standard Shipping
📦 Orders under $50 – $10 Standard Shipping
📦 Express Shipping – $15

✅ We can ship to PO Boxes or Parcel Lockers

⭐ NEW ZEALAND

📦 Orders up to 20kg – A$10 Standard Shipping
📦 Orders over 20kg – A$20 Standard Shipping

⭐ REST OF THE WORLD

📦 Orders up to 20kg – A$20 Standard Shipping
📦 Orders over 20kg – A$30 Standard Shipping

For express international posts, please contact us at info@origintea.com
$1.50

per serve |
$10.00

per 100g
8
serves |
Serving size:
15g
Customer Reviews
Amazing taste comforting and delish
Best CHAI TEA ever
ORIGIN Sticky Chai Tea is the best and tastiest Chai I have purchased. It is not only delicious but quick and easy to prepare. Having just placed another order for 3 more packs I think justifies my comment.
Thank you ORIGIN Tea.
Best Chai I have come across
This is the best Chai I have come across. Wonderful spices, high quality. Makes a wonderful Chai Latte
It's the Best Chai Tea you will ever have !!!
Love the taste!
Tried this for the first time - a month ago. Love this!! Have it three times a day - atleast! Very refreshing! Highly recommended.