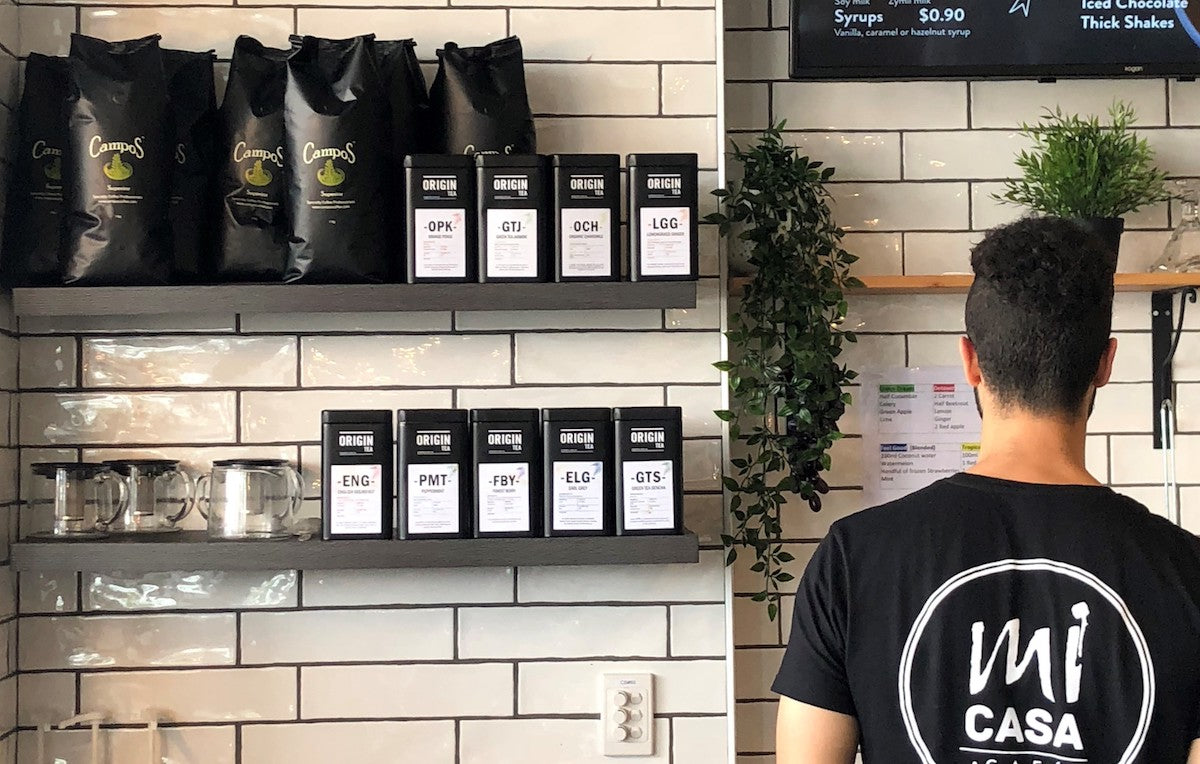 Why Teas and Cafes are Meant for Each Other
Do you have a desire to open a cafe? Starting any business can be a stressful but exciting project. If you're passionate about turning your dream of owning a cafe into a reality, then you'll need to seriously consider what to serve on the menu.
No cafe menu is complete without a selection of fragrant, hearty and refreshing teas for your customers to enjoy. Read on to learn why teas and cafes are meant for each other and why tea is an essential offering for any cafe startup.
1. Tea is Versatile 
Tea is arguably the most versatile non-alcoholic beverage you can serve in an eatery. It can be served hot, cold, or iced, and there are many different ways to brew them too.
Teas can also be designed and marketed for specific themes and seasons of the year for maximum customer engagement. Chai tea lattes are perfect on those icy cold days, while anyone will be sure to enjoy an iced berry tea during the summer season.
2. Tea is Healthy
Teas aren't only a tasty beverage; they also offer numerous health benefits that you'd be hard-pressed to find with other drinks.
If you want to brand your cafe startup as a gathering place for the health-conscious, teas are the perfect marketing vehicle for you. Select a range of healthy teas and tout their well-known medicinal effects to your customers.
For example, chamomile tea is excellent for anxiety and insomnia, a lemongrass ginger tea can reduce inflammation, while chai is packed full of powerful antioxidant ingredients like cardamom and cinnamon.
3. Tea is Trending
Tea drinking never really went out of style, but it's certainly gaining in popularity. Café patrons love the versatility of tea, and that there is always something good to drink depending on your mood.
It goes without saying that beverages are a critical part of the dining-out experience, and consumer tastes have changed in recent years, with tea capturing an ever-growing share of the market. Don't miss out on this unique opportunity!
4. Tea Smells Great
Teas not only taste good, they smell great too. You can lure people in from the street with the warm and robust scent of fresh-brewed chai. Is it a humid, muggy day? Then the refreshing scent of peppermint tea is sure to lift anyone's mood and energy.
5. Tea is Pretty
There are hardly any other drinks on the market that has the visual appeal of tea. There is nothing quite like watching a tea leaf unfold within a glass as you slowly pour hot water over the bloom. 
Not to mention, tea drinking apparatuses are an art form in and of themselves. Teapots and teacups can all be branded with the colours and materials of your choice to convey your personality, whether it's delicate, feminine porcelain or stout, sturdy cast iron.
6. Tea is a Must For a Cafe 
A cafe isn't complete without a robust tea menu. When people hear the word 'cafe,' they automatically think of tea. Tea is the perfect, traditional beverage to go with the light fare that is typically served in a cafe setting. 
When you start your cafe, look for a high-quality, experienced wholesale tea supplier and order delicious tea samples. A packet of samples will help you choose which types of teas will best convey your cafe's personality and strengths.