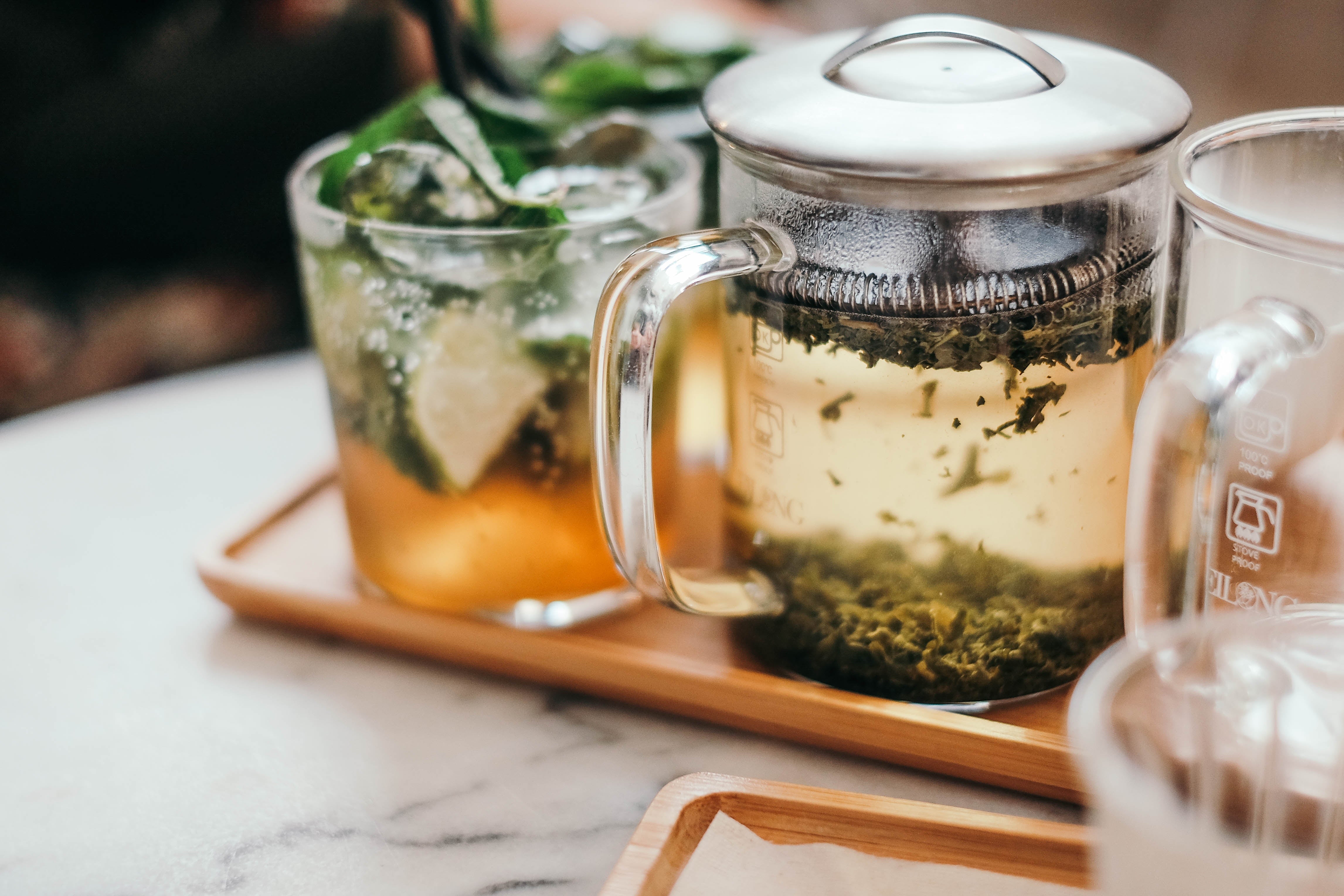 Creative Ways to use Tea to Flavour Cocktails
If you simply can't get enough of the taste of your favourite tea, consider combining your brew with a cocktail for a creative twist on your tipple. We share some creative ways to add interesting aroma to your cocktails by using tea.  
Infuse Your Favourite Liquor
To bring the flavours of tea out in your cocktail, infuse your choice of liquor directly. This will add flavour to the liquor and will allow the tea to shine without competing with the sweetness of sugar in the syrup. This technique also works for cocktail recipes or mixers that don't require sugar. 
To make, steep one tablespoon of loose-leaf tea or two teabags in 200ml of liquor for at least two hours at room temperature. Steeping for a longer period with more tea will ensure that the liquor is imbued with the spices or florals of the tea. 
There are no rules to what tea and liquor pairings will work but if you need some inspiration, consider the following combinations. Our well-balanced Earl Grey tea contains a hint of bergamot to ground the floral flavours which compliments the sharp botanical notes in gin. Our Forest Berry tea contains a mixture of berries, hibiscus and orange peels which will add a sweet playful twist to vodka. Our Green Jasmine tea has a milder flavour that balances the earthiness of green tea with the floral hint of Jasmine and is perfect for adding a surprising fresh kick to bourbons with a sweet vanilla or caramel base. 
Add Flavour to Simple Syrup
Simple syrup (or sugar syrup) is a mixture of water and sugar that is used to cut through the sharp taste of many popular cocktails. It is made by dissolving equal parts sugar and water. Adding your favourite tea to simple syrup (after all sugar has dissolved and the saucepan has been removed from heat) is a fantastic way to add some complexity to your simple syrup recipe. 
Keep in mind the flavour profile of the cocktails that you will be making and consider making separate batches for different cocktails. Origin tea's herbal tea selection is great for adding complexity to cocktails that contain sugar syrup without overwhelming the cocktail with too many extra flavours. For example, a simple syrup infused with our Peppermint tea can add depth to the minty flavour of a mojito, whereas a zesty tea such as our Lemongrass Ginger tea infused in simple syrup can add an unexpected bitey twist to a classic lime and gin gimlet. 
Add a Hint of Tea With Ice
Brewing then freezing tea into ice for cocktails and mixers is another great way to add a hint of tea flavour to your drinks. Using frozen tea ice cubes will slowly release flavour to your drinks as they melt which works well for simple mixers or cocktail recipes. Ice cubes made with our tangy Green Sencha tea will add an uplifting twist to a full-bodied scotch on the rocks or adds a fresh twist on an old fashioned.   
Frozen tea can also be used in cocktail recipes with crushed ice to add extra taste to every mouthful. A slushy Moscow Mule and salty margarita will benefit from the subtle crisp apple and flowery flavour of a frozen Chamomile tea, flavoured with a hint of lemon. 
Add Alcohol to Your Regular Brew
You can stay true to your brew by adding a shot of liquor to your favourite tea. To cool down on a hot summers day, try adding liquor to black tea with an extra aroma to make a spiked southern sweet tea. Be sure to brew it with a full-bodied blend such as our English Breakfast tea to ensure that the flavour of the tea isn't out shined by the other flavours.
To warm up in the winter, brew a batch of spicy Chai Tea and add milk, cream and a little rum for a super warming spiked chai tea latte. Look for a blend that is full of character such as our Sticky Chai Tea that is made with a mix of spices, goji berry, coconut and black tea to add even more flavour to your Chai Latte.
The most delicious cocktails are a perfectly balanced blend of flavours - a principle that also applies to teas. This is why a little bit of good tea can go a long way in your favourite cocktail. For the best result, make sure you brew your tea correctly to ensure that you bring out all the flavours in the tea. Using a large glass tea infuser bottle is perfect for brewing large batches of loose leaf tea for your cocktails, otherwise, a cafe tea pot will work well to brew hot loose leaf tea and tea bags. But the most important thing to remember is that good quality tea makes a difference to the best tasting tea-inspired cocktails. Shop only the best with Origin Tea here.