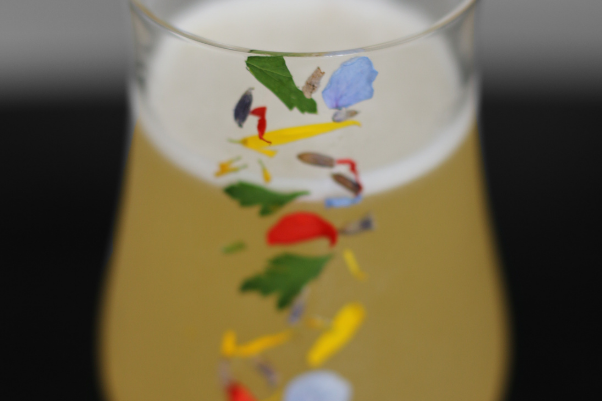 'Ceylon High Tea' - Origin Tea Bartender Challenge Honorary Runner-Up Cocktail
Dula Lorensuhewa of Employee's Only Sydney and Beliya Cocktails has graced us with this sophisticated little number. Fresh, fruity, and dressed to impress, the 'Ceylon High Tea' is an exquisite sip. Here is a little of what Dula had to say:
"A classic combination of basil and mango married with Champagne to bring you a delicious elixir that keeps you coming back for more, perfectly refreshing on the hottest of summer days or whenever you are thirsty."
Ceylon High Tea
Ingredients:
15mL freshly squeezed lime juice
3 basil leaves
90mL of Champagne
Garnish:
Semi-dried, edible flower petals
Method:
Add tea syrup, lime juice, and basil leaves in a shaker and shake for 10 seconds
Add 90mL of Champagne
Fine strain into your favourite Champagne flute
Decorate with flower petals
Sip and enjoy!